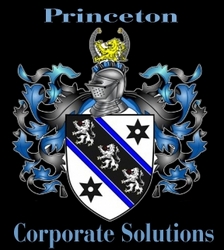 Our 'Flat Fee', 'Turn Key' solution will transform your company quickly and easily. We will help you put together a powerful corporate infrastructure, take your company public & globally expand your company. Everything you need is right here.
Fort Washington, PA (PRWEB) July 20, 2010
Princeton Corporate Solutions has just introduced comprehensive turn-key solutions for maximum, sustainable business growth. Designed to shepherd any business through each development stage, Princeton offers diverse, robust solutions that make any business flourish.
With the gloomy economy, business growth is imperative. Princeton Corporate Solutions' new turn-key programs can show the way to skittish or uncertain business owners. Princeton is the perfect partner for the following:
Business Expansion
IPO Facilitation
Global Expansion to Markets like China or Europe
Building a Solid Corporate Infrastructure
Effective Fund-Raising Referrals
C Level Recruiting
Building International Strategic Alliances
Evaluating and Building a Powerful Board of Directors
Princeton Corporate Solutions will completely revamp corporate structures to facilitate taking a company public and globalizing the company for one low, flat fee. For qualifying companies, PCS will invest the capital for S1 filing and legal, Market Maker research and attachment for 15c211 filing for FINRA approval. They will even pay the out of pocket expenses for an ultra powerful Investor Relations strategy that will put newly created public companies on the map quickly with powerful trading volume that will have a massive impact on your bottom line.
Princeton Corporate Solutions will advise the nascent public on the international marketplace and identify acquisitions and mergers that will grow the company efficiently and expediently.
Princeton Corporate Solutions strategies will add rocket fuel to your business expansion.
With Princeton's Turn-key 'Go Public' and 'Globalization' Package, they facilitate these key steps to grow and stabilize the young corporation: Board of Directors Selection, secondary Board of Advisers Selection, 'C' level executive selection and qualification, Strategic alliance identification and facilitation, Pre public Expansion strategy identification and facilitation, Business plan authoring, Private Placement Memorandum Authoring (if needed), OTCBB Process Begins with a Third Party PCAOB Audit, S1 Filing and Comments By our Legal team (S1 fees provided by PCS Investors), 15c211 Filing by our Market Maker Selection, FINRA Trading Symbol Achieved (fees paid by PCS investors).
PCS will initiate Powerful Post Public Investor Relations Solutions by Partner Companies to help their clients identify their market and build stock value and trading volume (fees negotiated and paid by PCS), Corporate and Product/Service Publicity using TV and Radio Expert Panel Interviews to Promote the Knowledge of Executive, Build Corporate Brand and GetTrading symbols out to the masses. Post public Acquisition identification and facilitation solutions, Post public subsidiary mergers and acquisition identification and solutions and much more.
Princeton Corporate Solutions offers an unbeatable suite of services vital to any forward thinking enterprise.
James Scott
267-233-0183
###