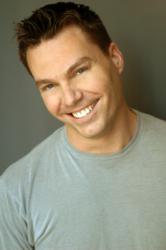 "We are very excited to be working with the reknowned McDonald Wilson Dance Academy in Calgary this season" ~John F. Stevens, Talent INC Canada
Calgary, AB (PRWEB) March 06, 2013
Talent INC Canada, Canada's leading authority on promoting up and coming talent through their international network will be educating and auditioning new faces in the Calgary region for their National Conference to be held in Toronto this coming July 2013.
Agents and Casting Directors from across Canada unite in Toronto annually to attend one of the most exciting venues for talent we have seen in decades. Talent from across Canada are adjudicated by leaders in the entertainment industry for scholarship awards from Talent INC Canada to the tune of over $46,000.00.
However the most exciting reason to attend Talent INC Canada is the the opportunity to network, and rub elbows with some of the most influential professionals in the entertainment industry. Talent INC Canada boasts a ridiculous number of success stories on their website all of whom have worked with Talent INC co-founders John Stevens and Doug Sloan.
Talent INC selects a hand full of professionals to work with them throughout the year to find, develop, and market new talent from smaller markets to the larger markets of Toronto and Vancouver.
This season Talent INC Canada is pleased to announce their alliance with the prestigious McDonald Wilson Dance Academy of Calgary, Alberta.
We chose to work with the McDonald Wilson Dance Academy due to the high level of expertise the instructors have obtained. In addition to that, after discussing our programs with the owners and operators of the academy it became very clear that they truly have their finger on the pulse of the arts in Calgary, and for that matter the province of Alberta.
Below is some more information about Mark Eriksen and his wife Shana who operate the McDonald Wilson Dance Academy.
About Shana (Bachynski) Eriksen A.R.A.D. R.T.S.:
Shana has been dancing for over 28 years. She is well-experienced in Ballet, Jazz, Tap, Modern, Hip-Hop African and Flamenco and has completed Royal Academy of Dance Examinations up to and including Advanced 2 and Associated Dance Arts for Professional Teachers (ADAPT) Jazz Exams. Shana is a full member of the Royal Academy of Dance and has been teaching for the last 12 years. She has graduated from the Royal Academy of Dance in the Teaching Certificate Program. Shana has performed with Alberta Dance Theatre (formally Children in Dance), the Calgary Opera, Dancer's Studio West and Wild Rose Dance Arts. She has studied throughout North America at the Royal Winnipeg Ballet, Alberta Ballet, National Ballet of Canada, Steps on Broadway (New York) and Harbour Dance Centre (Vancouver). Shana has also travelled to study in New York to become qualified in pointe shoe fittings. She has won several awards, among them the "Most Dedicated Dancer", "Best Performer" and "Dancing Heart" with McDonald-Wilson Dance Academy.
Apart from her extensive dance and teacher training, Shana has received her Bachelor of Arts at the University of Calgary, majoring in English.
About Mark T. Eriksen: Currently Mr. Eriksen is the Senior Tap and Jazz educator with McDonald Wilson Dance Academy and Creative Director/Owner of Twenty Eight Enterprises LTD.
Mark Eriksen is a well-experienced performer, dance educator, adjudicator, choreographer, and director. He is originally and currently based out of Calgary, Canada. Mr. Eriksen has trained intensely with the American Tap Dance Institute to become a certified graduate of the National Tap Ensembles' Diploma program. Mr. Eriksen has trained and instructed in New York, San Diego, Los Angeles, Wisconsin, and Vancouver. Mr. Eriksen is highly skilled in Tap, Jazz, Lyric, Ballet, Musical Theater, and Partnering. He continued his professional teachers training to include the ADAPT syllabus. By age 22 he had entertained professionally aboard Princess Cruise Lines for over five years performing in 14 full productions shows. These shows included premier casts directed by Gene Castle as well as Gene Anthony Ray of the original movie "Fame". He was able to travel to over 80 countries before beginning his teaching career in Calgary over 12 years ago.
As past Co-Artistic Director of the Young Canadians School of Performing Arts, Mr. Eriksen is currently working with the internationally known Grandstand Show of the Calgary Stampede. In addition, he has worked with the Calgary performance for HRH Queen of England, during the Centennial of Alberta. Mr. Eriksen has also worked with performances for Will and Kate the Duke and Duchess of Cambridge during the Royal Tour in Calgary 2011. During the World Skills competition in Calgary, Mr. Eriksen was one of the Director and Choreographers of the opening ceremonies, the closing award ceremonies, and the half time Labour Day classic show, which included the Prime Minister of Canada, Stephen Harper. Mr. Eriksen co-choreographed the flash mob effect with over 300 people at the 2009 Gemini awards. As a Director and Choreographer Mr. Eriksen presented downtown Calgary's first Christmas spectacular during the holiday season. Mr. Eriksen has won choreography awards from the American Dance Awards, and Can Dance competitions. Mr. Eriksen is also a Resident Artist for the Calgary Board of Education where he is an instructor of dance education workshops and performances. He has choreographed for Altadore Gym Club, home of many Olympic Gymnasts, as well as Co-directed and choreographed the 2006 season of the NLL Roughneck drill crew and stunt team.
Apart from his extensive dance training he is a graduate of Business Administration, with a major in Marketing. Mr. Eriksen is a member of the International Tap Association, and is currently President of the Bree Eriksen Memorial Dance Award Society, which annually presents dance awards in Canada. Recently Mr. Eriksen has become involved with the International Dance Council an affiliate of the United Nations Educational scientific and cultural organization.
To Register for the free interactive on-camera audition technique workshop in Calgary, please call (647)748-7200