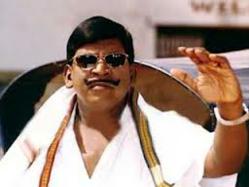 Vadivelu comes back to Tamil Cinema with a few big name films.
Chennai, Tamil Nadu (PRWEB) March 07, 2013
Actor Vadivuelu contemplated making a re-entry into Tamil cinema through the sequel to 'Imsai Arasan 23am Pulikesi'. However, as budget for the movie shot up, director Simbudevan stalled the venture.
Now, a decision has been made. KS Ravikumar directs the movie with Vadivelu as hero. Dr. Gayathri, who wrote Rajini's biography, has written the story for this movie. Both Vadivelu and KS Ravikumar liked the story and both have decided to team up.
Regarding the development, KS Ravikumar said, "My work for 'Kochadaiyaan' is over. Rajini has said 'Kochadaiyaan' schedule for Rana may begin. Also, I plan to make a sequel to 'Panchathanthiram'."
Amidst all these, Dr. Gayathri said she has readied story for Vadivelu. "I liked the story very much. Vadivelu heard the story and suggested that we teaming up and I conceded his desire. We are to make the movie with mega budget. Once we get the producer, we would commence the schedules."
The movie has been titled 'Africavil Vadivelu'. They are to make a movie about the difficulties Vadivelu encounters as he gets trapped in African jungle.