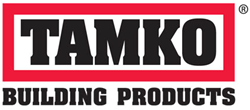 JOPLIN, Mo. (PRWEB) September 24, 2018
Three deserving homeowners across the U.S. just got some very good news. TAMKO Building Products, Inc. is once again supporting Aspen Contracting's annual "Covers 4 Others" program by donating three roof systems to families nominated and chosen by the public to receive a free roof.
Winners of this year's Covers 4 Others were announced last week and the first of the 2018 winners, single mother Terry F. of Springfield, Missouri, had her TAMKO-donated roof installed the following weekend.
"It's a good day when we can provide some hope and help ease the burden of people in the middle of difficult circumstances," said TAMKO President and CEO David Humphreys.
Today, Charles T. of Grandview is receiving a new TAMKO roof in the color of his choice installed by Aspen. He was nominated because of his long history of community service, especially his volunteer efforts with Grandview High School's theater program. A series of health problems left Charles financially and physically unable to repair his severely-damaged roof.
The third winner of a TAMKO-donated roof is Denver, Colorado widow Beatrice G., who recently suffered a heart attack and has a leaking roof. Her donated roof is scheduled to be installed September 25.
"We realize that there are many people out there who have made a positive impact in the community by serving our country, helping others in need, first responders and even those who may have experienced a hardship," said Pat Nussbeck, President and CEO of Aspen. "Giving back is a part of our core values at Aspen and support from TAMKO helps us do that to provide top quality shelter in the communities that we work in."
About Covers 4 Others
Covers 4 Others was created by Aspen Contracting, Inc. in 2015 with a mission to support the communities where the business and its employees work and live. Each spring, Aspen invites the public to nominate deserving members of their community to receive a free roof. Past recipients have included military veterans, first responders, those who have experienced hardship, and underinsured homeowners. Aspen selects a final group of nominees and the public votes on the finalists. In 2018, several of the finalists received 25,000+ votes. Materials for the roofs are donated by manufacturers and distributors. For more information on Covers 4 Others, visit http://www.covers4others.com.
About Aspen Contracting, Inc.
Aspen Contracting Inc. operates in 48 states and is headquartered in Lee's Summit, Missouri. The company is one of the largest residential roofing contractors and is nationally accredited by the Better Business Bureau. Aspen Contracting, Inc. believes in doing the right thing, through higher standards and integrity. Aspen provides a lifetime warranty on all installs, so these homeowners will be covered for many years to come. For more information on Aspen, visit their website at http://www.roofsbyaspen.com.
About TAMKO
TAMKO Building Products, Inc. is one of the nation's largest independent manufacturers of residential and commercial roofing products. For more information about TAMKO, visit our website at http://www.TAMKO.com.