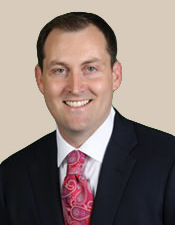 Florida's lack of any legal limits on texting and cell phone use behind the wheel sends the wrong message to young drivers.
Tampa, FL (PRWEB) March 07, 2013
Tampa car accident attorney Larry Disparti said today that Florida residents should be encouraged by a recently reported drop in teenage drivers' deaths in 2012.
However, Disparti said, the 19 percent surge in teen traffic fatalities nationally as reported by the Governors Highway Safety Association (GHSA) should spur action.
"Regardless of the positive figures for Florida, the GHSA's data overall indicates that parents, educators, law enforcement officials and legislators need to increase efforts to educate teen drivers about the need to embrace safe driving practices," Disparti said.
Disparti, founder of the Disparti Law Group, P.A., referred to the report released last week showing five car accident deaths among 16- and 17-year-old drivers in Florida during the first six months of 2012. That marks a 9 percent decrease from the 14 teen driver deaths in Florida in the first half of 2011.
But the GHSA says preliminary data supplied by all 50 states and the District of Columbia show that, nationwide, 16- and 17-year-old driver deaths in accidents increased from 202 to 240 – a 19 percent jump.
Disparti said the GHSA report underscores the fact that younger drivers are more likely to engage in potentially deadly driving behaviors such as speeding, distracted driving and drunk driving.
In particular, the veteran Florida car accident attorney said, "Florida's lack of any legal limits on texting and cell phone use behind the wheel sends the wrong message to young drivers."
The AAA Foundation for Traffic Safety said in a 2011 report that 23 percent of young adults (age 17 to 26) in a survey readily admitted that they or their friends had engaged in texting while driving.
"While nearly a quarter of young drivers admit to texting while driving, and the GHSA calls distracted driving a particular problem for teenagers, Florida, by its refusal to deal with this safety threat, downplays the obvious danger of texting and other cell phone use while driving," Disparti said .
The National Highway Traffic Safety Administration (NHTSA) says more than 3,000 car accident fatalities a year are caused by distracted driving, and that cell phone use is its most common form.
Many safety organizations support cell phone bans for novice drivers, the GHSA report says, but such bans are lacking in Florida and 18 other states.
While he has hopes for educating young drivers about safe driving practices, Disparti said his firm will continue to work to hold irresponsible teenage drivers accountable when they cause car accidents that result in serious personal injury and death.
"Teenage drivers should understand that poor decisions behind the wheel affect not only them but others," Disparti said.
"The Disparti Law Group will continue to stand up for victims of careless and reckless drivers, regardless of the age of the driver responsible for their injuries."
About Disparti Law Group, P.A.
Disparti Law Group, P.A., is a Tampa Social Security disability benefits and personal injury law firm that handles a variety of personal injury claims, including car accidents, slip-and-fall or premises liability, products liability, medical malpractice, wrongful death, nursing home neglect and inadequate security. Additionally, the firm provides legal assistance to individuals in cases involving Social Security Disability (SSD), Supplemental Security Income (SSI), railroad disability (FELA and RRB claims) and veterans' benefits (including TSGLI claims). The firm serves clients across the U.S., including Illinois, Ohio, Georgia, Tennessee, Houston, Chicago, St. Louis, Washington, D.C. and the South Florida communities of Tampa, Miami, St. Petersburg, Sarasota, Bonita Springs, Clearwater, Fort Meyers, Holiday, Naples and Port Charlotte. The firm's Tampa office is located at 2203 N. Lois #830, Tampa, FL 33607 (local phone (813) 932-2942). To learn more, call the Disparti Law Group, P.A., at (866) 678-1509 or use the firm's online contact form.