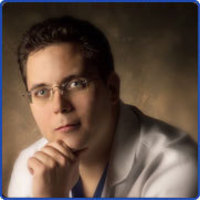 We are on the cusp of technology here and it is very exciting
Pittsburgh, PA (Vocus) August 19, 2009
Everyone does something they regret at some point in their life. Tattoos are often one of those things. Luckily, some things can be reversed, including permanent tattoos. Advancements in laser technology have improved on results in tattoo removal. Pittsburgh residents have the unique option of the MedLite c6 laser that is used at AcquaBlu.
"We are on the cusp of technology here and it is very exciting," says Dr. Heil, medical director and founder of AcquaBlu. "Very few facilities across the country offer this revolutionary equipment so we are truly unique in the Pittsburgh area."
The MedLite C Series EO Q-Switched ND: YAG laser system offers results far above other systems on the market. What makes it so innovative is its ability to remove even the darkest colors from the skin. It works by targeting the ink with a blast of energy that breaks up the ink molecules. The body can then filter out the smaller particles from the body. The treatment results in 95% or more of the color removed or faded with tattoo removal in Pittsburgh at AcquaBlu.
"This system not only works on the toughest colors, but it also minimizes the trauma to the surrounding tissue," says Dr. Heil. "This makes it unlike other systems that often leave dark or light spots and scarring where the image used to be."
Because the procedure is minimally invasive and the system is gentler on the skin than others, recovery is faster. There will be some redness, minimal swelling and pain. A topical antibacterial is applied to the area to prevent infection and a scab may form, but that is simply the body healing itself.
"Offering the most efficient and advanced techniques with best possible results is what we strive for every day at AcquaBlu," says Dr. Heil. "The safety and satisfaction of our patients are what drive us to constantly seek better ways to help them look their best."
Dr. Heil is board certified and a member of the American Society of Plastic Surgeons as well as the American Society for Laser Medicine and Surgery and a Fellow of the American College of Surgeons. As an expert on laser techniques and the newest technology, he is frequently tapped to for speaking engagements as well as teaching the use of new laser equipment. His passion for this minimally invasive technology is why his facility is one of the few to offer the MedLite system for laser tattoo removal. Many Pittsburgh residents benefit from his expertise with laser technology.
Voted one of America's Top Physicians for the last three years, Dr. Heil offers the very best of care to his patients. At the AcquaBlu Medical Spa and Plastic Surgery Center, he and his staff provide the latest in cosmetic procedures with a spa-like atmosphere. Pampering plays a big part of any procedure offered at the full-service facility.
###