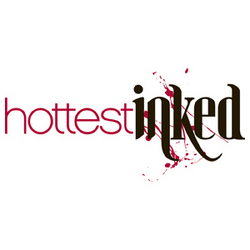 There are lengthy books on tattoo history and a few that feature various photos of people proudly displaying their already-inked appendages
DENVER, CO (PRWEB) September 12, 2008
The Tattoo Sourcebook (TSB) brings tattoo-friendly artwork to glossy pages, along with contributions and commentary from famed flash artists and tattooists like Guy Aitchison, Friday Jones, Lyle Tuttle and Rand Johnson. Showcasing the work of over 40 world-class flash artists and providing an introductory Tattoos-101 education for the ink newbie, the TSB is the best bookshelf resource for high quality tattoo design reference. A compendium of nearly 2,000 images of all sizes and styles, the TSB is the largest collection of high-quality tattoo artwork ever published in book format. The highly anticipated book will see it's U.S. release this September at The Denver Tattoo Convention: Museum of Skin (Sept. 19-21) with a weekend of events to celebrate. TattooFinder.com, Denver-based leader in online tattoo-friendly artwork sales, was happy to partner with Phantom 8 Tattoo, convention organizers who made efforts to include post-consumer products, hybrid transportation, education and carbon offsetting into the convention manifesto.
As DTC sponsors, TattooFinder plans to kick off both the convention and book release with their Hottest Inked Party & Contest -- Friday, September 19, at party sponsor Beta Nightclub. Also supported and promoted by sponsor Out Front Colorado, the contest promises to be a high profile, upscale celebration with nationally recognized tattooists in attendance, as well as guest DJ John Huntington (who helped launch Hart & Huntington Tattoo Company and pioneer the A&E tattoo reality show, "Inked"). With industry celebrity judges on hand -- including Lyle Tuttle, "The forefather of modern tattooing," and New York's couture celebrity tattooist Friday Jones -- the Hottest Inked contest will bring some of the most beautiful living canvases on stage for a charitable cause, with proceeds to benefit a local arts education and outreach program. ArtReach, chosen by TattooFinder.com as this year's charitable beneficiary of the Hottest Inked contest, provides access to cultural experiences for underserved and at-risk people of all ages. Their programs make the arts available for those who struggle with physical, mental or learning disabilities; chronic, terminal or mental illnesses; emotional or behavioral problems; substance abuse; court-appointed care and social isolation.
"TattooFinder applauds the hard work that ArtReach has put into the Denver community," says Lou Bardach, TattooFinder.com CEO. "We have also worked hard to support the arts, fostering the work of our 73 flash artists located worldwide, helping to educate budding artists and establish ourselves as an advocate and authority in the tattoo industry. We know that many of our artists had limited opportunity to experience 'fine art,' but were able to thrive in their craft nonetheless. We're excited to be a part of the work that ArtReach is doing, helping to knock down the socio-economic barriers that keep some people separated from inspiring cultural arts."
Just like the Tattoo Sourcebook, the Hottest Inked party promises to be a celebration of living and permanent art. Interested contestants can pre-register online (Hottest-Inked.com) for a chance to compete for prize packages that include a professional photo shoot for an Inked Magazine spread, inclusion in the TattooFinder.com 2009 Hottest Inked Calendar, cash gifts and more.
This first publishing project of TattooFinder.com, Barnes & Noble and HarperCollins simultaneously fills a gap in the marketplace and honors a long tradition of tattoo artistry. Flash (the industry name for tattoo-friendly artwork) was traditionally found in carnival set-ups and on the walls of studios. Ink seekers were offered a limited collection of tattoo designs and dealt with the pressure of choosing one and getting inked on the spot. TattooFinder.com pioneered the single tattoo design sales model with one of the largest and highest quality online collections of tattoo art in the world. Now with first-rate, tattoo-friendly artwork available at your local Barnes & Noble, tattoo admirers can take their time in the design search and access thousands of images at a very affordable price.
"There are lengthy books on tattoo history and a few that feature various photos of people proudly displaying their already-inked appendages," says Jeannine Dillon, senior editor at HarperCollins, "But what I really wanted was a book that showed the designs before they hit skin. I wanted a book that re-created the experience of being in a tattoo studio, but with more design variety and less pressure. TattooFinder.com was best to fill that gap, what with their huge stock of online designs, categories that are easy to search and art that is beyond amazing."
TattooFinder.com is division of Flash2xs.com, LLC, an Internet-based company located in Denver, Colorado, owned by Lou Bardach, Rachael Bardach, Brett O'Connor and Brad Hutchison. Lou, Brett and Brad have worked in the Internet applications development, graphic design, and online marketing fields since the mid-1990s and Rachael has been tattooing since 1991. The Tattoofinder.com website was launched in January 2003, and members of this team have been selling tattoo flash since the early 1990s.
###