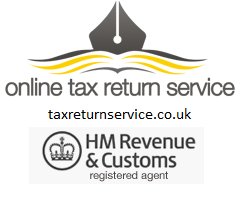 For the tax year ending April 2011 it is estimated 1.5 million people filed their tax returns late receiving fines of up to £1400.00...
(PRWEB UK) 1 November 2012
As you may or may not know, the paper tax return deadline is now past. However, you can still file online to avoid additional penalties. It can be done through HMRC, however it can be confusing and prone to errors. There is an online solution, however, please read through some important details:
Individual Taxpayers
Any paper tax return for tax year ending 5th April 2012 received after 31st October will be subject to a minimum £100.00 penalty fine (HMRC will issue the fine even if the taxpayer has completed it correctly and submitted it to HMRC after that date). In other words, if a paper tax return was issued in April or May of this year and has not been completed and accepted on or prior to 31st October a minimum fine of £100.00 per tax return will be issued.
Partnership Taxpayers
The fine for filing a late SA800 Partnership tax return is £100.00 per each individual partner, so for example if there are two partners each partner will receive a penalty fine of £100.00. In addition to this they will each receive £100.00 for their own individual tax returns if they are late sending these in too.
What does this mean?
For the tax year ending April 2011 it is estimated 1.5 million people filed their tax returns late receiving fines of up to £1400.00 if still not filed and running the risk of a court hearing. HMRC confirmed a staggering 525,000 taxpayers filed their tax return on the final deadline day.
HMRC are having a less than tolerant attitude to taxpayers who complete their tax return late and over the past twelve months have instigated heavy penalty fines. It is believed by many tax practitioners that HMRC makes significantly more enquiries or investigations into late tax return submissions although HMRC will not confirm this.
What can I do?
HMRC currently only allows individuals and accountants to register for online filing to complete the SA100 Individual tax returns unless using a few selected third party software products. Due to the cost of this software, it is mainly accountancy or tax practitioners that use it. No government software is available to complete a Partnership tax return.
There are services that offer online tax return help, such as taxreturnservice.co.uk. For a £49.95 fixed fee they will calculate your tax position and submit to HMRC. The beauty of this service is that you get full phone support, work with a registered HMRC agent, and will have your form submitted in 24 hours to HMRC.
Compare the tax services available, and remember to file online as soon as possible to avoid late fees and other charges.