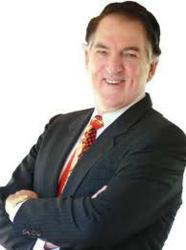 Ted Thomas's new tax lien certificate training is helping men and women in the U.S. to learn this hidden real estate secret for a reduced price.
Houston, Texas (PRWEB) November 26, 2012
For over 20 years, Ted Thomas has taught real estate professionals and beginners in offline seminars how to purchase tax liens. Ted has launched a new website to make his training available online for the first time. Those interested in learning tax lien certificate investing can visit http://www.tedthomas.com.
Real estate investors that know and understand the value of purchasing a tax certificate can get a guaranteed return on a property. The new course that Ted Thomas has launched online instructs both real estate investors and average people how to purchase tax liens effectively in all 50 U.S. states.
"State and local governments set the rate that is paid to tax lien investors," said Ted Thomas inside of his training materials.
The lowest rate of return that an investor can receive is 8 percent and the highest is currently 36 percent according to state data. One of the advantages discussed in Ted's new course is how anyone can get started buying tax lien certificates online and offline.
Tax liens represent one way that those getting starting in real estate can earn a return on an investment that is guaranteed by the government. The correct way to buy tax deed certificates represents additional training now offered by Ted Thomas.
Instead of purchasing a lien on a property, a person with the right knowledge can purchase a deed to the property usually for a reduced amount.
While tax liens happen nearly every day in the U.S., each county or state authority has its own rules that must be followed to correctly make a purchase. A person that incorrectly purchases a lien or a deed could be confronted with problems when mistakes are made.
Ted Thomas's new tax lien certificate training is helping men and women in the U.S. to learn this hidden real estate secret for a reduced price.
One of the benefits discussed inside of Ted's new training is the short and long-term financial goals that can be achieved through tax liens and tax deeds. The current struggling U.S. economy in many states does not affect the investment in tax liens according to Ted's training.
This government backed security is one of the few guaranteed returns that someone can explore apart from a Certificate of Deposit or FDIC insuranced interest bearing bank account. The 20 years of teaching and research that Ted Thomas has achieved is put into his new course to help average people or real estate investors to get started quickly online.
A YouTube video that explains more about tax lien and tax deed investing has been published online by Ted Thomas at this link http://www.youtube.com/watch?v=A4hytZTeR6Q.
About Ted Thomas
Over 20 years of teaching tax lien and tax deed investing has helped Ted Thomas become an authority on both topics to thousands of successful men and women. The expert training that is offered online and in home study courses authored by Ted Thomas is designed to help more people take advantage of real estate opportunities. The new website launch and tax lien training offered by Ted Thomas represents one more chapter in the life of this successful entrepreneur. Ted Thomas is a frequent contributor, speaker and creator at top real estate seminars in U.S.