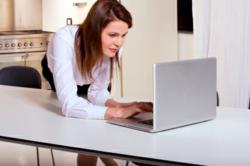 This in-depth course provides accurate information that is required to successfully purchase tax certificates in all 50 U.S. states.
Houston, TX (PRWEB) November 30, 2012
TedThomas.com has released a new and updated tax lien investing course to teach average people how to buy tax lien certificates online. The course information is authored by 20-year veteran tax certificate instructor, Ted Thomas, and can be accessed instantly online at http://www.tedthomas.com.
This in-depth course provides accurate information that is required to successfully purchase tax certificates in all 50 U.S. states.
All states have some form of tax collection that is assessed on property owners. This includes businesses and homeowners that receive calculated assessments usually two times each year.
While the real estate market has been soft in some U.S. states, one area that some investors have found success with is the tax certificates and tax deed industries. Ted Thomas teaches these investment types online and through offline seminars.
The process of buying tax lien certificates and tax deeds online is one that average people can complete. Some states now offer easy ways to purchase certificates or deeds to a property by using the Internet.
Part of the new training offered on TedThomas.com includes the investment information that men and women need to know to make purchases or transfers using a computer and Internet connection.
As an investment, tax lien certificates offer guaranteed returns of between 8 percent and 36 percent according to Ted's new training. This investment type is one that is explored by those that do not have the financial means to purchase real estate at full price.
Because taxation can fluctuate, returns could go up or down depending on the rates that each state establishes annually.
Ted Thomas travels the United States teaching tax lien certificate workshops to beginning and advanced investors. The information that Ted offers in person is now put into the online and DVD based training now available. According to Ted, anyone can learn how to buy tax lien certificates when accurate strategies are learned.
Since Ted Thomas is a master lecturer about tax certificates, the information is routinely updated due to changes in legislation or interest rates offered. Someone that searches the Internet for updated tax lien investing strategies could benefit from accessing the new Ted Thomas tax lien certificate investing training.
About Ted Thomas
Ted Thomas has taught thousands of investors over his 20-year career in the tax lien certificate industry. Ted has now launched his official website to help average people learn tax lien investing from a reliable source. The tips, strategies and real world advice offered by Ted Thomas prepare investors for how to earn returns with tax lien and tax deed investing. Both online and DVD based training is offered from TedThomas.com to provide alternatives to those searching for the best way to learn these investing strategies without making a large financial investment.