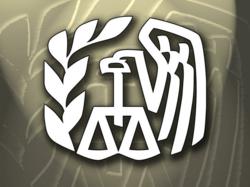 We are experienced in back tax settlement, with a highly qualified team of IRS tax attorney, former IRS enrolled agents, CPAs and experienced staff that has the skills to assist you through your tax crisis,(877) 668-1807
Los Angeles, California (PRWEB) November 27, 2012
As the US economy continues to crawl out of a recession, many are still finding it difficult to catch up. In 2011, nearly 11 million people filed tax returns with unpaid balances. And despite growing employment rates, it can be difficult to get ahead of all that debt including back taxes.
Platinum Tax Defenders offers a wide variety of tax resolution services for individuals and business owners dealing with back taxes and the penalties associated with them. Providing crucial information about Offer in Compromise, they can help taxpayers negotiate outstanding balances, and avoid fines that leave them with even less.
Last year, the government launched nearly 4 million investigations of taxpayers with delinquent balances, representing over 28 billion dollars in missing funds. And while the IRS is eager to reclaim their share, there is always hope for the well-informed. Thanks to the kind of expert advice given by the tax professionals at Platinum Tax Defenders, only 2 billion of that amount was actually recovered, saving millions of people from bankruptcy.
For those already suffering from severe penalties associated with years of unpaid taxes, or people who have defaulted on previous payment arrangements, Platinum Tax Defenders can help lift bank levies and wage garnishments, and offer homeowners important information about lien subordination.
Left unchecked, the IRS can garnish up to 25% of a taxpayers disposable income, incapacitating any future prospect of erasing unpaid balances. Likewise, despite the domino effect of foreclosure in the current housing market, the federal government can add to worries about crippling mortgages by freezing assets and hindering home sellers from helping themselves. Platinum Tax Defenders, however, can help lessen the levies, and lift a lien on a home or business long enough to refinance or sell at a price that can still save a seller's credit score.
A suffering economy affects more than individual interests. Many business owners find it difficult to cover everyday expenses, let alone manage the significant responsibility of covering employee income taxes, medicare contributions, and social security benefits. Platinum Tax Defenders offers payroll tax solutions, including structured payment plans that keep small businesses from losing their hard earned investments.
Taxpayers no longer need to bare the overwhelming burden of unpaid income taxes, or loose their homes and businesses at the hand of a poor economy. Platinum Tax Defenders offers real solutions, and empowers regular citizens to make smart decisions about their financial futures. For more information about Offer in Compromise, or to schedule a free consultation regarding any other concerns about tax debt relief.
Platinum Tax Defenders are experts in tax negotiation, offering a wide range of tax resolution services for individual taxpayers and small business owners. With over ten years of experience representing clients in negotiations and settlements with the IRS, they help regular citizens avoid significant fines and even foreclosures, by facilitating penalty abatements, lien subordinations, restructured payment plans, and the release of bank levies and garnished wages.
For more information Call 877- 668-1807
http://www.tax-resolution.me.
Tusana Web Design & Internet Marketing