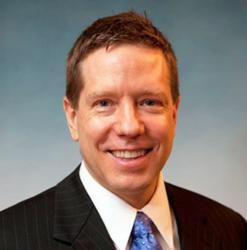 It was a four-year garnishment released in a day and a half thanks to Bill Winspear. Because of him, I can start my life again
Buffalo, NY (PRWEB) March 31, 2013
In 2001, a Buffalo taxpayer found himself overwhelmed by a failing marriage and business. Additionally, he was losing huge sums in the stock market. Because of these factors and others, he neglected to file tax returns for the years 2001 through 2009.
The Internal Revenue Service was aware that he had sold stocks valued at over $240,000 in 2001, and prepared a substitute for return based on that information, without accounting for his cost basis.
According to the IRS, the resulting tax liability, with penalties, was almost $200,000. The IRS began to levy the taxpayer's income in 2009, and garnished approximately $60,000 directly from his salary over a four-year period.
The taxpayer did not confront the IRS about the garnishment because he was terrified that if he did, he would face prison time.
In January 2013, the taxpayer received notices indicating that the garnishment was not even paying the accumulating interest and penalties. At that point, he decided to seek legal representation and he hired IRS tax attorney William Winspear.
In less than two days, not only did Winspear get the IRS to fax a garnishment release to his client's employer, he also got the IRS to acknowledge that his client owed no tax and was entitled to a refund of approximately $45,000.
In reviewing his client's financial records, Winspear also discovered that his client was entitled to capital loss carry forwards, which will save his client thousands of dollars in future taxes.
Winspear's client is now up to date with his return filings, is back in compliance with the tax system, and owes nothing to the IRS.
According to the Buffalo resident, "It was a four-year garnishment released in a day and a half thanks to Bill Winspear. Because of him, I can start my life again."
William Winspear began his 17 year career at the Internal Revenue Service working on field collection cases, and later moved on to handling tax bankruptcy cases. He then left the IRS to attend law school, graduating Magna Cum Laude from State University of New York at Buffalo School of Law and was awarded the 2010 Louis A. DelCotto Award for Outstanding Academic Performance in the field of taxation.
Upon graduating from law school, Winspear worked as an Associate Attorney and Enrolled Agent, focusing on bankruptcies, tax controversies, and other tax-related matters.
In 2012, Winspear founded his own tax practice, Winspear Law Group, PLLC, a Buffalo-based law firm committed to representing both businesses and individuals with various tax and bankruptcy issues.
Winspear Law Group, PLLC is a tax law firm based in Buffalo and Rochester, New York. For an initial consultation related to tax and bankruptcy issues, call 716-803-8770 or 585-301-4025. For more information, visit their website at http://www.winspearlawgroup.com/.