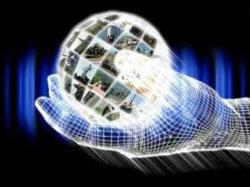 TaxConnections Worldwide Directory of Tax Professionals
La Jolla, CA (PRWEB) March 28, 2013
Look no further if you want an authority site of tax professionals who are highly educated CPA's, Tax Lawyers, Solicitors, Enrolled Agents who want to help you solve tax problems. TaxConnections, an innovative startup, continues to grow as an authority site for over 1,400 tax professionals in over 65 countries. The firm was founded in 2010 by Kat Jennings to provide a valuable resource for consumers who want access to tax professionals with a wide range of tax expertise; and provide a solution for tax professionals to market and build a visible tax brand online. TaxConnections makes it easy for consumers to find a tax professional in one click in the interactive Worldwide Directory of Tax Professionals.
"TaxConnections promotes tax professionals and showcases their highly specialized expertise on a user friendly, easy to use straight-forward site", stated Jennings. What is unique about TaxConnections is that it is inclusive of tax experts from an entire spectrum of organizations including academia, corporations, law firms, public accounting firms and government agencies. The tax professionals range from independent tax service providers to senior tax executives of corporations and Tax Partners in the accounting and legal profession around the globe. She added, "For the very first time in history, tax professionals from every part of the world, from every type of tax organization, with every type of tax expertise can be found on one tax platform. We have created a disruption in the marketplace and we are very excited about the continued growth of our organization."
There is a valuable exchange of information occurring on the Ask Tax Questions section of the site, where consumers can ask tax questions anonymously but know a great deal about the tax professional answering their tax questions. Tax professionals answer tax questions as a way to introduced to potential new clients. The interactive experience of the site makes it easier for tax professionals and consumers of their tax expertise to get to know each other. Another valuable aspect of the site is the Tax Blogs feature which posts highly valuable and informative advice from tax experts around the world".
The sites great success is attributed to the ease of use and being a cost-efficient marketing catalyst for busy tax professionals.
Tax Connections.com is a tax professional media site founded by CEO Kat Jennings in 2010. The internet startup based in La Jolla, CA provides a worldwide marketing platform for tax professionals to promote their tax services ; and gives consumers better access to tax professionals with a wide range of tax expertise globally. For more information, please email us at contact@TaxConnections.com or visit http://www.TaxConnections.com