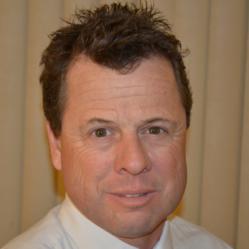 John Dundon II, EA defends taxpayers in front of the IRS.
La Jolla, CA (PRWEB) March 29, 2013
TaxConnections announced today the addition of John Dundon, II EA a new tax professional member listed in the Worldwide Directory of Tax Professionals and he is based in Denver, Colorado. Mr. Dundon is an Enrolled Agent who is a Federally Authorized Practitioner and tax appeals specialist with an Enrolled Agent License issued by the United States Department of Treasury. Every day more tax services are being provided through TaxConnections Worldwide Directory of Tax Professionals as consumers find a tax professional online to deal with the complexities of the tax code. Consumers save tax dollars when they have access to trained tax professionals who understand the specific tax needs of individuals and organizations.
Most consumers are not sure where to go to conduct an on-line search to find tax expertise. "We are excited to welcome John Dundon, II EA to our rapidly growing site, to help fill the needs of our global customers," stated Kat Jennings, CEO and Founder of the burgeoning start-up. She added, "Mr. Dundon's skill-set and expertise in representing taxpayers before the IRS provides our visitors with better choices in tax expertise than they will find on any other site in the world." The company also provides an ask tax questions forum, tax blogs and tax polls, continuing education and webinars on tax issues covering a wide variety of tax trending topics of interest to consumers and tax professionals. "These value-added services demonstrate we are more than just an ordinary tax-connection," stated Jennings.
TaxConnections.com continues to grow in popularity with users world-wide and tax professionals eager to gain additional exposure and business in the competitive business climate.
Tax Connections.com is a consumer media site founded by CEO Kat Jennings in 2010. The internet startup based in La Jolla, CA provides a worldwide marketing platform for tax professionals to promote their tax services; and gives consumers better access to tax professionals with a wide range of tax expertise globally. For more information, please email us at contact (at) TaxConnections (dot) com or visit http://www.TaxConnections.com