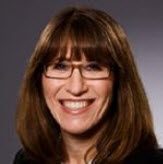 Dina Shapiro is in TaxConnections Worldwide Directory of Tax Professionals
(PRWEB) April 03, 2013
TaxConnections announced today the addition of Dina Shapiro, Senior Vice President, Head of Global Tax, with American Express in New York, NY as a member of the Worldwide Directory of Tax Professionals. Ms. Shapiro has more than two decades of sophisticated international corporate tax planning experience in the financial services sector, including companies such as American Express, GMAC and Citigroup. TaxConnections recognizes Dina Shapiro as an authority on international tax matters; and is delighted to have her included in the Worldwide Directory of Tax Professionals. Consumers benefit knowing companies like American Express have competent professionals on their management teams who understand the complexities of taxation on their global organizations.
Most consumers are not aware of the high level of expertise required to run a worldwide tax organization. "We are excited to welcome Dina Shapiro to our rapidly growing tax professional site, to help consumers and organizations understand the high level of tax expertise required by global tax organizations today," stated Kat Jennings, CEO of the burgeoning start-up. She added, "Ms. Shapiro's skill-set and expertise in international corporate taxation provides our visitors with insight into the tax expertise required to run multinational tax organizations around the world." The company also provides an ask tax question forum, tax blogs, and access to tax events and continuing education programs on tax issues covering a wide variety of tax trending topics of interest to consumers and tax professionals. "These value-added services demonstrate we are more than just an ordinary tax-connection," stated Jennings.
TaxConnections continues to grow in popularity with tax professionals who establish their authority on the site while gaining higher quality tax connections; and consumers who are eager to have access to tax professionals worldwide with a wide range of tax knowledge and expertise.
Tax Connections is a professional media site focused on building visible tax brands through an interactive Worldwide Directory of Tax Professionals. In one click, you can find tax professionals, tax answers, tax blogs, tax events and tax services around the world. With tax professionals from more than 65 countries as members, and visitors from 149 countries within the last year, the internet startup is growing steadily.
TaxConnections was founded by CEO Kat Jennings in order to provide consumers with hyper-speed access to a wide range of tax services and tax expertise. Headquartered in La Jolla, CA, the company provides an ideal platform for tax professionals to market their tax services; and connects consumers to tax professionals with a wide range of tax skills and expertise. For more information, you can email a message to contact (at) taxconnections (dot) com or visit http://www.TaxConnections.com