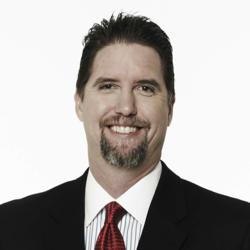 Don't sit and wait for your
IRS problems
to go away; take your first step right now. I'll show you how you can reclaim your life and put an end to the vicious cycle of IRS debt.- Darrin Mish
Tampa, FL (PRWEB) March 30, 2013
Tax Expert Darrin T. Mish is a nationally recognized tax attorney and best selling author who solves IRS tax problems for U.S. taxpayers all around the United States and the world. Darrin is proud to announce his support of The HOME Foundation. "The HOME Foundation stands for Helping Others Means Everything. Their cause of helping small charities really resonates with me by giving the smaller guy a bigger voice, like I do with my tax clients against the IRS," says Darrin.
Darrin is a national speaker and trainer. He has the ability to take complex subject matter and distill it down so that anyone can understand it. His passion is helping people with tax problems regain their lives and solve their IRS problems for good.
Darrin Mish is an attorney by trade and a marketer by heart. As an attorney, he has spent decades helping clients face the IRS and find solutions to the nightmare they are currently living. While Darrin still focuses on helping clients every day in his Tax firm and his Bankruptcy firm, he also finds time to pursue his true passion for marketing.
Lawyer's Secret was actually created several years ago for the purpose of fulfilling one of Darrin's largest dreams. He wanted to help other attorneys live the life that they wanted. He knew that with the increased quality of life for the attorney, their client's life would also be impacted in a positive way. Who wants an unfulfilled and unsatisfied advocate fighting for them?
Darrin saw that when he refocused his life and his law practice, the benefits were tremendous for his clients, his family, his staff and himself.
Darrin weekly helps other attorneys see the benefit from learning the secrets he has learned through coaching, mentoring and teaching. He teaches that life as an attorney can be everything one dreamed about and more.
About The H.O.M.E. Foundation:
The Helping Others Means Everything, or The H.O.M.E. Foundation, is a not-for-profit organization dedicated to helping our Family of Charities. Frankie Verdugo, President of The HOME Foundation, wants to help as many worthy charities as possible as they struggle during these tough economic times. Frankie Verdugo helps raise funds through luxury dream home raffles, home giveaways, prizes, and high profile celebrity events in Hollywood... "Our mission is to help charities reach their fundraising goals and to bring awareness to their praiseworthy causes."
Darrin T. Mish
DMishEsq (at) GetIRSHelp (dot) com
Get IRS Help
http://www.GetIRSHelp.com
813-229-7100