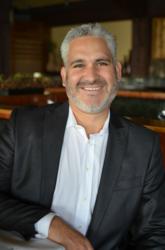 "These guys that had been working in restaurants their entire lives, and they knew volumes more about wine than some of the professionals I meet every day now. But for them it wasn't about bouquets and tas
San Diego, CA (PRWEB) March 05, 2013
In a recent study from an established wine trade publication over 87% percent of people have said they are afraid of asking questions about wine at a restaurant. An additional 79% percent said they've been too embarrassed to order wine because of lack of knowledge or fear. This isn't good. Restaurants want guests to be comfortable talking about wine for a multitude of reasons. Knowledgeable guests typically are happier with their experience, more likely to return to the restaurant, and spend more money over time when they do return. In recognition of this, hospitality industry leaders are pushing for a change of perspective on wine and wine education using digital and social media as their mouthpiece. San Diego based Sommelier, Maurice DiMarino wants to bring one of these digital wine mediums to the masses.
Mr. DiMarino got his start in restaurants in San Francisco in the late nineties. Cutting his teeth in the San Francisco restaurant scene could be at times intimidating but always educational…"during my time in San Francisco, there were always these guys that had been working in restaurants their entire lives, and they knew volumes more about wine than some of the professionals I meet every day now. But for them it wasn't about bouquets and taste profiles, it was about having fun drinking great wine. It was about being playful with the wine"
When Maurice or Momo as the restaurant staff call him, came on board as the wine director at Island Prime and C-level lounge for the Cohn Restaurant group 8 years ago he wanted to bring some of this playfulness to his wine program. In the years since Maurice has created education programs for the staff, and wine classes for his guests that feature whimsical themes like the pairing of art with wine. In addition to these programs, Maurice writes a blog that aims to make wine more accessible to the masses. And if the title of his last post "Wine Interviews with Dead Celebrities: Tupac Shakur" is any indication, you should really check the blog out!
Maurice DiMarino has recently partnered with leading media agency Taylor and Pond to help him take the blog website to the next level and assist with online marketing of the already successful blog. "President and Founder of Taylor & Pond, Cindy Pond, is a wine enthusiast and comes into the restaurant on a regular basis and loved the quirky nature of my perspective on wine. The idea to taking the blog and my efforts to demystify wine to wider audience came up in conversation over…you guessed it, a glass of wine. I'm really looking forward to working with the talented people over Taylor and Pond to reach more people and hopefully answer as many questions about wine as I can online." You can read Maurice's latest post to his Prime Cru blog here: http://mauricescru.com/, or follow him on twitter @MauricesCru for regular wine updates and suggestions on pairing for your next meal, piece of art, or dinner with a dead celebrity. The updated blog website is scheduled to launch in April 2013.
About Taylor and Pond
Taylor & Pond is a leading full-service digital marketing and communications agency headquartered in downtown San Diego with satellite offices in Los Angeles, Vancouver & Guadalajara.
Taylor & Pond specializes in every aspect of web development, corporate branding, social media marketing, mobile development, online engagement and emerging technologies. Taylor & Pond's talented team are leaders in cross channel marketing & PR, and they know just what it takes to create and maintain a successful corporate initiative that energizes and engages your audience.
Taylor & Pond's diverse client base includes: Herbalife International, NYX Cosmetics, Minx Nails, Yamaha Entertainment Group, Jazzercise Inc, Sarah McLachlan, Novatel Wireless, Ondine Biomedical, Cleave Biosciences, San Diego City College, and many more.