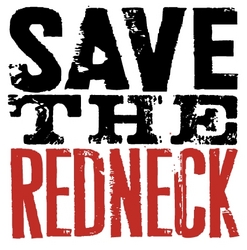 Our aim is to set the record straight and celebrate everything positive about being a redneck.
Los Angeles (Vocus) April 22, 2009
Save the Redneck, the premier organization dedicated to honoring Redneck heritage and celebrating Redneck culture, today called for an apology from media personality and political activist Janeane Garofalo for disparaging Rednecks.
Save the Redneck is a new grassroots movement giving a voice to the many hard working Rednecks who make America the greatest country in the world. Save the Redneck is in alignment with the ideology of cultural preservation. "We are proud of our Redneck culture and do not want to see it stereotyped or attacked. We are striving to bring awareness to, and change, this unacceptable behavior," says Crit Callebs, co-founder of Save the Redneck (http://www.savetheredneck.com ). "Our aim is to set the record straight and celebrate everything positive about being a redneck."
Callebs comments, "I am not sure why Ms. Garofalo felt the need to use the vulgar sexual term 'tea bagging' to describe Americans, Rednecks or otherwise, who are using the freedoms we so highly value to express their concern about the government bailouts. Her language was hateful and angry. What Ms. Garofalo does not seem to realize is that just because Rednecks might have a different political opinion than hers does not make Rednecks ignorant, racist hicks."
"It seems so very hypocritical that Ms. Garofalo who continuously talks about the importance of diversity and respect for all people can find it okay to ridicule Rednecks. Her language shows the endemic nature of the disdain that is attached to the word redneck, and highlights the very reason we decided to found Save the Redneck.com. I feel that Ms. Garofalo owes the Redneck community an apology."
About Save the Redneck
http://www.savetheredneck.com is a celebration of all the positive aspects of being Redneck. Be clear that we are about our stated values and reject anything, whether inside our community or outside, that is not positive or respectful to any human being. This site is not affiliated with any particular religion, race, political party or particular area of the country. We are simply a group up people with similar values who really love our heritage and lifestyle.
For more information including phone or video interviews with Crit Callebs, Save the Redneck co-founder contact:
Lorraine Watkins
lorraine(at)savetheredneck.com
2121 Rosecrans Ave, Suite 2385
El Segundo, CA 90245
310-977-9009
###