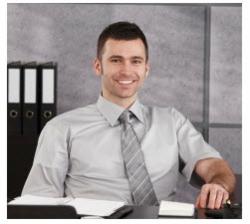 There's nothing like learning directly from someone who has worked the actual job," Donohue says. "That's why we've provided detailed descriptions of job expectations
San Diego, CA (PRWEB) November 07, 2012
TeachingDegreeOnline.com is a teaching career preparation website that seeks to education students about all of their career options. Owned by David Donohue, the site provides free, in depth advice and exploration of education careers. This exploration goes beyond the mere listing of possible degrees and links to schools who provide these degrees. It also details out the requirements of teaching positions and the education required to get each position, preparing students.
"There's nothing like learning directly from someone who has worked the actual job," Donohue says. "That's why we've provided detailed descriptions of job expectations, covering all aspects of teaching—from what it takes to get a teaching degree to what it takes to perform the job, day in and day out."
The career profiles provide students with a realistic impression of what different teaching positions require. This will help students decide if they truly want to become teachers or not. The interviews will also help students determine if they want to stop at a teaching degree or if they will want to go on to prepare for an administrative or specialized education position.
"Too many students get degrees that lead to careers they don't enjoy or do not find sustainable," Donohue says. "It's important that students learn what a career entails before they waste time and money preparing themselves for a career they may not enjoy." The resources on are available so students will be able to narrow down exactly what kind of teaching career they will enjoy best. The correlating resources on the site will allow them to find the right education institution and guidance to pursue that specific career path.
About TeachingDegreeOnline.com
New website, TeachingDegreeOnline.com, provides students with a one-stop resource for all things related to teaching careers. Students can read education career profiles, learn what it takes to get specific teaching degrees and certifications and compare online and traditional teaching programs. Students can find free educational resources and more at http://teachingdegreeonline.com/.