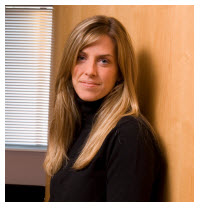 Not only are high school graduates seeking teaching degrees, but many mature adults are now seeking teaching degrees as they pursue second careers
San Diego, CA (PRWEB) November 02, 2012
New teaching career website, http://teachingdegreeonline.com/, has been launched in anticipation of the flood of students seeking degrees in education. As politicians on both sides of the fence have emphasized, the United States is refocusing on education, and students are eager to jump on this trend. "Not only are high school graduates seeking teaching degrees, but many mature adults are now seeking teaching degrees as they pursue second careers," David Donohue, founder of TeachingDegreeOnline.com, says. "That's why it's important that students find teaching programs that will suit their schedules and life circumstances."
Online college courses are one of the best options for students who must, for one reason or another, work while going to college. More and more students are finding that they can get an online teaching degree while working or attending to family obligations. This makes online teaching programs increasingly popular and attractive.
"Some students find a mixture of online and in person classes to be the optimal combination, but others need to fit schooling into the cracks of their busy schedules." Donohue says its important for students to have access to information that helps them determine exactly which online programs are reputable, affordable and will ensure students that they get the quality education required to get a job after graduation. "That's why we've provided an in-depth evaluation of teaching programs on the site. Students will find everything they need to know to make an educated decision as to which programs will deliver most adequately."
Not all teaching degree programs are equal. TeachingDegreeOnline.com provides practical guidelines, links to reliable resources and step-by-step instructions on how to pursue a teaching degree, proper certification and employment. These invaluable resources are available free of charge.
About TeachingDegreeOnline.com
New website, TeachingDegreeOnline.com, provides students with a one-stop resource for all things related to teaching careers. Students can read education career profiles, learn what it takes to get specific teaching degrees and certifications and compare online and traditional teaching programs. Students can find free educational resources and more at http://teachingdegreeonline.com/.