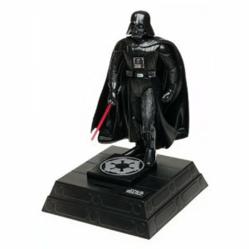 EL SEGUNDO, CA (PRWEB) November 30, 2012
With so much consumerism surrounding the holidays, it's nice when friends and families can give gifts that accomplish more than just adding to another person's collection of material possessions — especially when the gift recipients are impressionable children. Of course, anyone who has spent more than five minutes around a child knows they can be hard to please, which makes finding a gift that's both entertaining and educational a tall order.
However, Go Banking Rates managing editor, Casey Bond, finds that financial gifts for children don't have to be dull at all. In fact, with the gift ideas Ms. Bond identifies below, entertainment and saving money can go hand in hand.
1. Piggy Bank
Saving money is the foundation to developing positive financial behaviors, but it can be a real struggle to convince children of that fact. A great way to encourage children to save their money is with a "piggy" bank to keep it in. However, gone are the days of boring, ceramic farm animals — now, banks are shaped like arcade games, robots, and even Darth Vader.
2. Math "Video Games"
Black Ops 2 may be the game title of choice this Christmas, but there are a multitude of educational tools on the market that take the form of video games, such as Leapfrog's Leapster — a hugely popular and highly rated handheld gaming device for kids age 4 through 9.
3. Stock in a Kid-Friendly Company
More likely appreciated by somewhat older children, buying stock as a gift is a great option for young entrepreneurs. Gift givers can choose a popular company like Disney, Coca Cola, or even Apple, and buy stock in a custodial account for the child.
4. Cash
Those who choose to give cash should not pass on the opportunity to instill the all-important value-of-a-dollar lesson. When giving physical money, it's best to have a savings goal associated with the gift — like offering $40 specifically toward the purchase of a new bicycle.
5. Their First Wallet
Children love it when they're treated like mini-adults, and nothing says "big kid" like owning a wallet. Depending on the child's age, they can be given a toy wallet for learning purposes, or a real one to use daily. Either way, kids will soon learn that a wallet is even more fun to own when there's actually some money inside.
Click here to see the full story.
About Go Banking Rates
Go Banking Rates (GoBankingRates.com) a national website dedicated to connecting readers with the best interest rates on financial services nationwide, as well as informative personal finance content, news and tools. Go Banking Rates collects interest rate information from more than 4,000 U.S. banks and credit unions, making it the only online rates aggregator with the ability to provide the most comprehensive and authentic local interest rate information. Go Banking Rates also regularly publishes expert advice from personal finance professionals.
GoBankingRates.com belongs to a network of more than 1500 finance websites, including GoInsuranceRates.com and GoFreeCredit.com. These sites receive more than 2 million visits each month.
For questions or comments, please contact:
Jaime Catmull, Director of Public Relations
http://www.GoBankingRates.com
JaimeC(at)GoBankingRates(dot)com
310.297.9233 x261
###