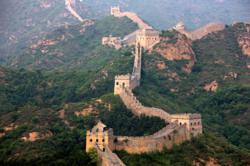 English teachers can make up to $5000 a month tax free when teaching English overseas
New York City, NY (PRWEB) March 29, 2013
The team at EnglishMouth.com, which was founded by ESL teachers, has added personalized career coaching to their list of services. Now job seekers who are interested in teaching English abroad can learn the ins and outs of relocating overseas.
The interest in teaching overseas has risen sharply because the demand for teachers in Asia is so high, but getting reliable and trustworthy information has always been difficult – until now. With the relocation consulting services offered by the EnglishMouth.com team, expatriates can speak directly with experienced ESL teachers who have lived and worked overseas.
In times past, job seekers had to scour the internet reading blogs to learn about the challenges of relocating to a new county, and most of the information posted online is questionable at best. At EnglishMouth.com, English teachers can speak directly with an experienced ESL teacher and get accurate, first-hand data about teaching English in China, South Korea or Japan.
Teaching overseas can be very daunting, but it doesn't have to be. Working one-on-one with a career coach to discuss all of the pros and cons of becoming an expatriate is invaluable. Some of the topics include but are not limited to: salary potential, legal issues, working with recruiters, the best place to start teaching in Asia, and much more.
One of the easiest parts of getting hired to teach English overseas is that candidates don't need to be certified or licensed. Working as a teacher in the United States, for example, usually requires a Master's degree and several other types of certifications and licenses. Teaching English in China, conversely, is much simpler. In some of the smaller cities, the main prerequisite to getting a job is being a native speaker of English. Of course having an English BA degree and a TESOL certificate opens doors to the highest paying ESL jobs, but candidates can gain employment without all of the extra steps.
Teaching English in China isn't the only choice for expats. Some of the best jobs exist in Taiwan, Thailand, and Hong Kong. Usually teachers get their choice of assignments, so candidates can teach children or adults – and after about two years of experience, a teacher can easily earn a net (take home) salary of about $5000 a month if private lessons are also being utilized.
For more information about one-on-on career coaching by Skype or teaching English overseas, go to http://www.EnglishMouth.com.