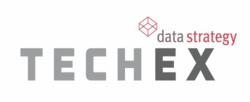 Grand Rapids, Michigan (PRWEB) March 14, 2013
Data Strategy, LLC, a leader in Business Continuity, End User Computing and Cloud Computing, announced the sixth annual Technology Exchange to be held in Novi, Michigan at the Suburban Collection Showplace on April 30, 2013. This year, Data Strategy hopes to attract a record number of attendees, partners, press, analysts, sponsors and exhibitors signifying major interest from the Michigan IT industry in the trends and evolution of IT.
As Michigan's largest free IT event, TechEx will feature 16 unique breakout sessions across four tracks from companies and customers driving innovation in the virtualization and cloud industries. Attendees will be provided with information on the leading trends in IT and strategies to adopt and integrate the technology.
Gregg DeWitt, President of Data Strategy, will kick off the event at 8:45am with introductions and an overview of the market pulse followed by a Keynote Speaker. More information on the event can be found at Data Strategy Technology Exchange 2013
About Data Strategy -
Data Strategy was formed with a single focus; to provide clients with the ability to effectively manage their data, while controlling the costs resulting from server and data growth. As technology experts, Data Strategy's competencies are concentrated around Business Continuity, End User Computing, and Cloud Computing. Through successful projects across many different industries including healthcare, education, financial services, manufacturing, government, and retail, Data Strategy demonstrates the experience that qualifies them to deliver tailored solutions to support your organization's unique private and hybrid cloud requirements. From solution design to comprehensive implementation and support, partnership with Data Strategy helps to satisfy critical business objectives and achieve your desired technology outcomes. Data Strategy is headquartered in Grand Rapids, Michigan with offices in Grand Rapids, Troy and Indianapolis, IN. More information can be found at http://www.data-strategy.com.
About Suburban Collection Showplace -
The Suburban Collection Showplace, a state-of-the-art Exposition, Convention and Conference Center in Novi, Michigan, is owned and managed by Blair M. Bowman. The Suburban Collection Showplace offers approximately 320,000 square feet of space, including 30,000 square feet of meeting space. Other attractive amenities include a full-service kitchen capable of serving a sit down meal to 1,500 people, formal banquet halls, full service concession areas, two major atrium style entrances with 25,000 square feet of lobby space for pre-function and registration activities. For more information about the company, visit http://www.SuburbanCollectionShowplace.com.
Data Strategy is a registered trademark of Data Strategy, LLC in the United States and/or other jurisdictions. All other marks and names mentioned herein may be trademarks of their respective companies. The use of the word "partner" or "partnership" does not imply a legal partnership relationship between Data Strategy and any other company.