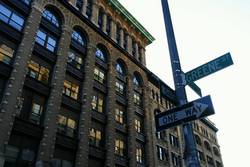 Wellness is a total social opportunity — for governments to reduce health service costs, for companies to stimulate their members to be more creative and productive and for all people to improve their health and daily lifestyle,"
New York, NY (PRWEB) November 14, 2010
Technogym is currently featured in top of the line luxury hotels in the USA, such as The Standard Hotel in New York, sls Beverly Hills and the Delano in Miami, as well as the exclusive and high-end Core Club in New York. With an increasing number of high-profile fans in the U.S., and with celebrity personal trainers on their roster like Marcus Eave, whose clients include Donna Karan, Carla Bruni and Mick Jagger, Technogym knew this was the perfect time to launch their first store and educational center.
Sleek Italian design, innovative equipment and exceptional quality have enabled Technogym to create exclusive private gyms for many of the world's most beautiful homes, as well as providing state of the art training facilities for major professional teams and sports events worldwide, including being named the official fitness supplier for the Olympic Games in Sydney, Athens, Torino, Beijing and forthcoming in the London Games 2012.
Located in Manhattan at 70 Greene Street - the Technogym wellness center will represent the first ever retail location in NYC that sells tailor made lifestyle programs. Alongside the sleek and sexy Italian designed equipment the new lifestyle store will offer services on all levels to create a unique lifestyle solution. A team of Technogym personal trainers team will be available to develop personalized training programs, provide consultations on nutrition, outdoor training or specific sport preparations. An interior designer will also be available to develop interior projects for the customer's home wellness space complete with AutoCAD customized layouts. Those willing to try the products or looking for a demonstration will be in the hands of top celebrity trainer, Marcus Eave, who will offer demonstrations and educational sessions onsite as well as personal training sessions at your home.
The wellness center is a bi-level experience; the ground level is dedicated to Technogym's home wellness product display, as well as to the Technogym wellness lounge - an area replicating a sleek living room, designed to allow customers to seat, sip on a cup of coffee, read a book from the library, featuring a wide range of wellness and interior architecture titles, or to interact with a professional personal trainer. The lower level features a Personal Trainer lounge, which includes an actual gym where customers will be able to try the products under a Technogym Personal Trainer's supervision.
The Technogym store caters to all lifestyle needs, and is reflective of the chic and streamlined style that has become synonymous with Technogym. Cream colored, rich leather panels line the walls. Sleek horizontal and vertical flat screen TVs set in mirrored panels line the entrance way, and play videos that detail how to use the Antonio Citterio designed Kinesis Personal systems that line the opposite wall. Technogym's equipment is displayed throughout the first and second floors, and the back wall is home to a magnificent vertical garden made with over 900 live plants, designed by the New York based Town and Garden, LTD., to improve air quality, lower energy consumption, provide a natural shield against weather, and enhance to the already magnificently
designed aesthetic.
On display at this showroom will be design forward home wellness products such as Kinesis Personal, an inventive system and beautiful design piece designed by renowned architect Antonio Citterio, which offers over 200 personal exercises that provide strength, flexibility, balance and endurance in only one square meter of space. This as well as the recently launched Run Personal, the first design treadmill, featuring a sleek and sexy 19" screen offering internet, TV and mp3 connection. With Run Personal even the laziest of people and the most incurable social network addicts have no more excuses for skipping physical exercise, as now, they can dedicate more time to their health while twittering, contacting friends on Facebook and keeping up-to-date with all the latest news.
Further Information:
Location:
70 Greene Street, New York, NY 10012
Tel (646) 578 8001
e-mail: nycstore(at)technogym(dot)com
# # #