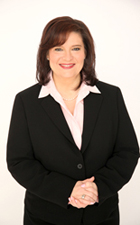 For an organization to succeed, its executives must be true leaders who can create, share, and implement a vision for success. You can be that leader. And we can show you how.
Los Angeles, CA (PRWEB) June 20, 2013
Many corporate leaders see technology strictly through the lens of IT—or how to automate and simplify processes and conduct business better, faster, and cheaper, says executive coach Sonya Shelton. But headed into the second half of the fiscal year, Shelton offers guidance on how business leaders can leverage tech for much more: to encourage innovation, reinforce company culture and keep teams moving in the right direction
Sonya Shelton, CEO and founder of Executive Leadership Consulting, international speaker and consultant and author of the book "You're an Executive, But are You A Leader?" says corporate leaders must begin to think about technology as bigger than just processes and consider how to create value by adapting available technology as a communication tool.
"Used thoughtfully, tech provides highly effective means through which to reinforce a company's vision, to encourage collaboration, and to generate new ideas," Shelton said. "Your company should be delivering information at the level that employees are used to receiving it and where the message is most likely to resonate."
Taking a company's culture into consideration, Shelton advises corporate leaders to make it a point to always use the communication vehicles people in their organization use the most. For example, executives can use blogs, video channels, social media and company-wide communication networks to encourage two-way communication internally and externally. These mediums, Shelton says, also provide forums where new ideas can be generated from every level of the organization.
"Not everyone absorbs information the way. Some people remember it if they read it, some if they hear it, and yet others are visual or hands on. Reinforcing your company's vision through mediums where your team naturally gravitates and receives information will keep everyone engaged and moving in the same direction."
For more tips and information about Executive Leadership Consulting please visit http://www.executiveleader.com and follow Sonya Shelton on Twitter for great leadership tips and daily inspiration @SonyaShelton.
About Executive Leadership Consulting:
Sonya Shelton, CEO and founder of Executive Leadership Consulting, is the author of the book "You're an Executive, But Are You a Leader?" As an international speaker and consultant, she shows managers and executives how to increase their leadership effectiveness so they can boost their professional and business results.
Executive Leadership Consulting offers workshops and coaching programs designed to develop leadership capability at all levels of the organization.
Sonya designed the programs at Executive Leadership Consulting based on her more than 25 years' experience as a leader in a variety of companies and industries, including the high-paced fields of publishing, advertising, and entertainment. She has worked as an executive coach and consultant with companies around the world from start-ups to Fortune 100 corporations, including Disney, Nestle, and Microsoft.