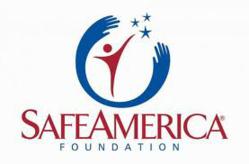 We are proud to be working with Georgia's Best Chevy Dealers through Chevy Drive for Perfection on this initiative
Atlanta, GA (PRWEB) March 20, 2013
Jim Ellis Chevrolet and the Safe America Foundation will educate teens and their parents about safe driving with a Chevy Safety Day at the dealership's 5900 Peachtree Industrial Boulevard, Atlanta, GA 30341 location this coming Saturday, March 23 from 10 a.m. to 1 p.m.
The Georgia Best Chevy Dealers have teamed with Safe America through the Chevy Drive for Perfection program to bring the Foundation's certified driving safety instructors and full-immersion driving simulators to metro dealerships. Called Chevy Safety Days, these events give participating dealerships an opportunity to learn about Georgia's teen driving laws, the dangers of distracted driving, and a chance to test their safe driving skills on the Foundation's simulators.
"We are proud to be working with Georgia's Best Chevy Dealers through Chevy Drive for Perfection on this initiative," said Foundation CEO Len Pagano. "Our vision – and Chevrolet's – is to teach driving skills to teens and their parents that save lives this spring and summer. This is a noble program and we salute Chevrolet for its commitment."
About Jim Ellis Chevrolet
Jim Ellis Chevrolet serves the Atlanta area with the full line of Chevrolet vehicles including Camaro, Corvette, Volt, Silverado and other Chevy cars. The dealership has received the General Motors Mark of Excellence and has been named a Chevrolet Dealer of the Year. Visit their site at http://www.jimellischevy.com to view their full inventory online including pricing and features of all of their vehicles along with vehicle comparisons. The family-owned and operated dealership is located on Peachtree Industrial Boulevard in Atlanta, GA just inside the Northeast perimeter.
About Chevrolet
Founded in 1911 in Detroit, Chevrolet is now one of the world's largest car brands, doing business in more than 140 countries and selling more than 4 million cars and trucks a year. Chevrolet provides customers with fuel-efficient vehicles that feature spirited performance, expressive design, and high quality. More information on Chevrolet models can be found at http://www.chevrolet.com.
About the Safe America Foundation
The Safe America Foundation is a 501(c)(3) non-profit licensed by the state of Georgia. Chartered in 1994, the Marietta, Georgia based foundation partners with corporate, governmental, public and private sector organizations, and other nonprofits to improve the safety awareness and preparedness of Americans nationwide.