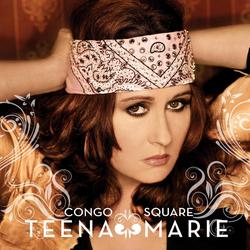 but seeing it in action is something else entirely.
Los Angeles, CA (PRWEB) June 6, 2009
Capitalizing on the revolutionary changes affecting the music industry, R&B icon Teena Marie has launched a new Internet television presence, Official Teena Marie Tv Network (http://www.officialteenamarie.tv) to get closer to her fans and be personally involved in the promotion of her soon to be released CD, "Congo Square." Assisting and guiding her in this effort is Internet television guru, Mario Hemsley of Pax Stereo Tv (http://www.paxstereo.tv). According to Mario, this is a match made in the stars. "Teena Marie is uniquely suited for the types of campaigns that we have been launching lately" he points out. "She already is tweeting and messaging throughout the day, and she also has multiple two-way conversations going on all the time. Now, with our application, fans can listen in and even participate whenever they desire." Music industry veteran Danielle Holland is Pax Stereo's VP of Marketing, Promotion & Public Relations, and is personally overseeing the launch of the Official Teena Marie Tv Network. "We are working closely with Teena's staff to make this transition to new media as smooth as possible. Mario sets it all up so that from the beginning everything is up, integrated and working, which makes it easy for me to hit the ground running." An added perk is getting to see results unveil in real-time using the latest in Twitter monitoring technology. This is a new twist Danielle insists she loves. "We setup the client to see the results of our efforts in real-time wherever they are in the world. They are always connected, and always in control." She smiles, "but seeing it in action is something else entirely."
Scheduled for this Monday, June 8th, at 10AM PST is the Official Grand Opening of the Internet "Tv" ("Tv"=Internet Television) network, with the first broadcast being the songstress' live in-studio appearance on Pax Stereo Tv's "Morning Coffee with Mario" (http://www.paxstereo.tv/morningcoffee). The live streaming special event is being simulcast over the Internet to both Pax Stereo Tv and the Official Teena Marie Tv Network. Mario reminds everyone that this is a "take home" package. "Everyone can go the the channel, grab the embed code, and put Teena Marie's broadcasts on their Facebook, MySpace, or wherever they want. Everything is designed to go viral."
While results are already being felt, additional plans are underway for the future streaming of live free concerts from Teena Marie's home specifically packaged for her legion of loyal fans. Victor Allen, who is directs, films and produces many of the programs at Pax Stereo Tv is looking forward to making as much of Teena available as possible. "Teena is a videographer herself, so I am really looking forward to all of the content she already has, as well as the upcoming intimate live performance video footage."
The "Congo Square" CD is scheduled for release on June 9th, 2009 on Stax Records. Pax Stereo is a member of the YouTube Partner Program, and has had over 1.8 million views of their original content on Youtube (http://www.youtube.com/paxstereo).
For more information contact Danielle Holland or Victor Allen at Pax Stereo Tv.
# # #