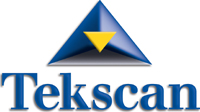 It was really helpful and enlightening to analyze different 'patients' from a biomechanical and a clinical perspective. Great seminar, thank you!
Boston, MA (PRWEB) July 17, 2012
Tekscan, Inc., the industry leader in pressure and force measurement technology, just held their first Gait and Foot Function Analysis Seminar of 2012 in Vancouver, BC, Canada. It was a great success! The Vancouver meeting was the first of four educational seminars Tekscan is hosting in North America this year.
Tekscan began hosting the Gait and Foot Function Analysis Seminars in 2004 to show people how to use pressure mapping technology to treat patients and answer research questions. Over the years, as the demand for this knowledge increased, the company has gone from hosting one annual meeting to four seminars in 2012. During these two-day educational events, Tekscan staff and some of their leading clinical users teach attendees how to use in-shoe and floor mat pressure measurement systems to evaluate human foot pathologies and gait disorders. The seminar's keynote speaker is Dr. Norman Murphy, who holds a Ph.D. in Biomechanics and has used Tekscan and other pressure mapping systems in research, clinical and sports applications for over 20 years. Dr. Murphy, who is now Tekscan's Director of Product and Market Research and Development, provides attendees with a detailed look at the data a plantar pressure measurement system provides. He shows them how to interpret that data in the context of basic human biomechanics, giving them a new perspective on the evaluation of foot function and gait. When asked to comment on the purpose of the Gait and Foot Function Analysis Seminars, he says, "The first time I looked at an x-ray, I could not see the hairline fracture in the bone until the radiologist showed me how to find it. That's what we are doing with these seminars. We're educating and teaching people how to view, analyze and interpret the data obtained from pressure measurement technology, because this knowledge remains to be taught in schools. Once they learn to see the 'hairline fracture', or in this case the underlying foot pathology and pathomechanics, they can treat the root cause of their patient's problems."
Seminar attendees come from a variety of backgrounds, including physical therapy, podiatry, exercise science, kinesiology, engineering, and orthotics, prosthetics and pedorthics. Application-specific breakout sessions provide them the opportunity to talk specifically about research issues or to review case studies with experienced clinical Tekscan system users, and several Tekscan staff members are always available to answer any questions.
Tekscan will be hosting three more Gait and Foot Function Analysis Seminars in 2012:
September 15-16th, Washington DC, USA
October 13-14th, Fort Worth, TX, USA
November 17-18th, Toronto, ON, Canada
For more information, or to register for an upcoming seminar, go to http://www.tekscan.com/footsem. Or, contact Michelle Gilbert, Marketing Assistant, at 617-464-4500 or mgilbert(at)tekscan(dot)com.
Tekscan, Inc. is a global leader in the manufacture and distribution of tactile pressure and force measurement systems. Tekscan's pressure mapping systems are used by prominent universities, hospitals, rehabilitation facilities, and corporations around the world for a variety of applications. For more information on Tekscan's medical group, visit http://www.tekscan.com/medical, call 617-464-4500, or email marketing(at)tekscan(dot)com.