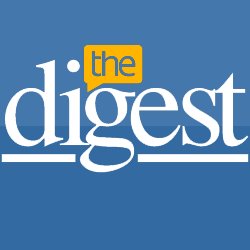 Business VoIP ensures that communication and productivity remain centrally important, even as the concept of the "central office" becomes more spread out.
(PRWEB) March 02, 2013
Recently, Yahoo! started a firestorm with their decision to stop using remote employees by June 1st. Remote workers from a wide variety of professional backgrounds have fired back in defense of working from home. In a 2012 study done by the Labor Bureau, about 15% of US workers work remotely, and this flexibility "seems to boost productivity, decrease absenteeism, and increase retention," according to the Bureau's findings.
The secret to having successful remote employees is good communication, and a good business VoIP service is one of the best ways for companies to stay in contact with their workers and for their workers to stay up-to-date with the company.
VoIP (Voice over Internet Protocol) is the technology that allows phone calls to take place over the Internet instead of over copper telephone landlines. VoIP allows greater flexibility since it's wireless. Traditional landlines require physical presence at a desk since extension lines don't travel outside the office. Wireless VoIP doesn't have physical wires and often works with mobile smartphones so that the worker can work from anywhere in the world at all times.
Communication and productivity go hand in hand, and for this reason The Digest has announced the top 4 ways that business VoIP connects remote workers and companies
Unlimited Calling
All business VoIP providers offer unlimited nationwide calling throughout the US. When using VoIP phone service, call minutes are as limitless as the locations a remote worker can work from. Companies can call their talented workers no matter where they are located in the country.
Unlimited calling is especially helpful for companies with remote extensions. Calls to a remote worker's extension is programed to reach them either through their home phone or a mobile phone. VoIP extensions are reasonably priced, with providers like Nextiva offering monthly plans for $20/extension.
IP Faxing
Remote workers need to have access to company faxes just like the rest of team, and that's why IP faxing is such a great feature of business VoIP. IP faxing sends faxes directly into any designated email inbox. IP faxing works with regular fax machines, so a worker with IP faxing can send a fax to someone who has a physical fax machine, and they will receive it just like a good old fashioned fax. Reversely, if someone in the office sends the remote worker a fax the old fashioned way, that fax will come to the remote worker as an IP fax, either through their personal fax machine or through email. IP faxing allows a company to be receptive to customers or peers who need need to send and receive faxes, while allowing the remote worker to simplify their work system to stay connected.
IP Video Conferencing
Several business VoIP providers, such as 8x8, Inc. offer IP video conferencing features. Employers can video chat with their remote employees to discuss important projects or can create large meetings so employees from all corners of the globe can meet and collaborate. IP video conferencing is a great way for businesses to strengthen relationships and foster new ideas.
Mobile VoIP
According to a study done by PEW, 46% of Americans use smartphones these days, so it's only fitting that business VoIP is compatible with smartphones. Most providers, like VoIP.com offer VoIP apps for iPhones, Androids, iPods, and tablets.
Mobile VoIP is especially useful for companies with employees who need to work remotely a few times a week or full-time. Remote workers can take care of their work tasks while also picking up their children early school, or taking care of an elderly parent, or tracking down leads for a news story, or traveling around town to find a new location for the business chain, or simply stay at home where they might be the most creative without workplace distraction. Work and mobility work together with VoIP.
The old 9-5 structure is changing, and creative businesses are changing along with it. Workers and businesses alike can use a little help in staying productive while enjoying the flexibility to work outside the office. Business VoIP ensures that communication and productivity remain centrally important, even as the concept of the "central office" becomes more spread out.