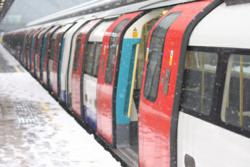 Smart Call Routing provides peace of mind and ensures your customers the best possible service.
(PRWEB UK) 21 March 2013
Leading UK provider of 08 and 03 non-geographic numbers Telecoms World provide Smart Call Routing answers during recent cold snap.
With temperatures plummeting and heavy snow fall throughout the UK, travel delays left both employees and customers out in the cold.
By utilising the Smart Call Routing system businesses enabled calls to be diverted to a selected UK mobile number or email address ensuring no calls were missed.
Using this system customers with 0800, 0845 or 0333 numbers can divert all inbound calls to any mobile number of their choice - allowing employees to work from home if need be.
"Smart Call Routing is beneficial to both the business and the customer," Managing Director Neil Barrall explains.
"With easy installation and flexible payment options, this is one example of how a Telecoms World solution can help your business stay connected."
Disaster recovery also enables access to your account online to divert calls if necessary, along with a dedicated dashboard enabling on the fly adjustments.
This ensures a friendly voice is always waiting to greet customer no matter what the weather is throwing at us.
With flexible options at an affordable price, Smart Call Routing is just one of the telephony solutions provided by Telecoms World to benefit your business.
About Telecoms World
Telecoms World is a leading UK provider of non-geographic 08 and 03 numbers. Founded in 2002 and based in Orpington, Kent, Telecoms World provides over 15,000 businesses across the UK with telephony solutions.
Visit Telecoms World for more information.