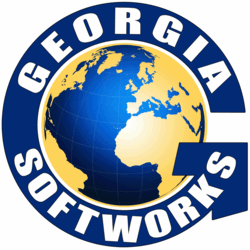 The big thing now is nursing homes,
Dawsonville, GA (PRWEB) December 19, 2012
Georgia SoftWorks, maker of the GSW Telnet Server for Windows and SSH Server for Windows, is celebrating ten years with Lake Country Systems as an authorized GSW reseller. Lake Country Systems, Inc. (LCS) develops and supplies complete pharmacy system solutions. LCS has been providing computer systems to independent community pharmacists since 1986. "The big thing now is nursing homes," said Doug Burghardt of Lake Country Systems. Pharmaceutical services are an integral part of the care provided to nursing home residents. The goal is to ensure the safe and effective use of medications. LCS's core software application for pharmacy management, Sure Scrip, integrates a barcode scanner to scan the RX barcode on the patient's vial or RX receipt, as well as the barcode of the NDC located on manufacturer's stock bottle from which the vial was filled.
Georgia SoftWorks solutions are excellent with mobile devices, RF terminals, Bar Code scanners and other data collection devices in wireless environments. In addition to the flexibility offered by the GSW product line, GSW offers unsurpassed security. "Due to the sensitive nature of the pharmaceutical industry, the GSW SSH Server for Windows is a great option that addresses the growing concern that sensitive data must not be available to unauthorized third parties," said Doug Hitchcock of Georgia SoftWorks. Obtaining the highest security requires secure access between both the clients and the server, and this is especially true for RF Terminal access to a server. The Georgia SoftWorks SSH Server for Windows offers a secure solution that is simple to implement and configure with complete End to End security. No clear text username and passwords are transmitted across the network. No clear text application data is transmitted across the network. All the data is encrypted using the strongest encryption available to provide complete confidentiality.
Established in 1991, Georgia SoftWorks is a privately held software development company recognized for creating high performance data communications, system and telecommunications applications. Georgia SoftWorks has obtained a worldwide presence with its industrial SSH2/Telnet Server for Microsoft Windows. GSW's long-term commitment to SSH2/Telnet has led to the pioneering of major features such as Session Shadowing, Session Monitoring, Graceful Termination, Automatic Logon, Logon Scripting and more recently Team Services technology which allows mobile device users to transfer, swap, share and recover mobile device sessions. GSW has also provided the very first SSH Server to provide Digital Certificate Authentication with a Internet Information Server (IIS) like certificate to user account mapping. This includes 'One-to-one' and 'Many-to-one' mapping methods and also support certificate trust lists (CTL)