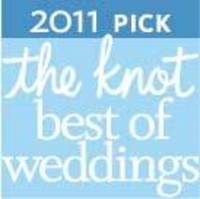 "Every wedding is unique as the couples and our videographers and editors treat them as such," Ben said. "When you book with us, you can be assured that you're getting a keepsake that you'll be proud to share for years after."
Burlington, MA (PRWEB) March 14, 2011
From Rhode Island to New Hampshire, Cape Cod to Boston, the videographers of McElroy Weddings saw couples from every faith and ethnicity celebrate their special day.
"Our couples have been ecstatic with our work," said owner and videographer Benjamin McElroy. "They gave us rave reviews, affording us the honor of being a Best of the Knot selection."
"For every couple that books videography with us, there is a couple who asks me how video is different from a photographer," Ben explained. "The truth is, photography is able to capture the events of a wedding day very well, but great videography can go beyond the still and put the emotions of the day on display. Nobody regrets having a quality videographer."
In fact, when asked to decide between looking at their grandparent's wedding photos or their wedding video, 61% of brides would prefer to see the video. Also, 98% of newlyweds polled would recommend videography to prospective brides. Source Weva.
1 STYLE & TECHNIQUE
McElroy Weddings sets itself apart from other area videographers with Ben's commitment to only use professional, high definition cameras, professional microphones, and a unique cinematic shooting and editing style.
"All of our videographers, including myself, pay close attention to detail and together with thoughtful editing, we really portray the emotions and character of the bride, groom, and the wedding party."
2 PROFESSIONAL SOUND
At all McElroy weddings, the groom or officiate is given professional, wireless microphones, discretely worn on the lapel so that no vow is lost. In the reception, audio can be run directly from the DJ or live band to the camera so toasts, music, and dancing are at their best quality and never over-whelmed by room noise.
3 MULTI-CAM AND ACCESSORIES
McElroy Weddings also offers the opportunity for brides to have two or more camera angles during the ceremony and reception. In addition, videographers have access to portable lighting, small dollies, and other accessories to maintain McElroy's cinematic, dynamic style.
4 DELIVERY ON BLU-RAY OR DVD
While finished weddings are traditionally delivered on DVD, McElroy Weddings offers delivery on Blu-ray Disc. Custom menus featuring the bride and groom are constructed for both DVD and Blu-rays and the wedding day is organized into chapters. Typically, final wedding discs are edited into six chapters.
5 WEDDING TRAILER
The wedding Trailer chapter is an artistic blend of video from throughout the day that serves to summarize and highlight the best moments and the setting of the wedding. Set to a song of a couple's choice, trailers can take on different tones from epic and dramatic to subtle and relaxed, from energetic to calming.
6 PRE-CEREMONY
Also set to music, the Pre-ceremony chapter is comprised of footage of the bride and groom before the ceremony. Often, the most touching videography comes from filming a groom smiling nervously as he dresses in his tux or playful interactions between a bride and her bridesmaids.
"In the Pre-ceremony, We often find many touching or funny moments that can be just as important to capture as the ceremony itself because they are deeply personal and have excellent insight into the emotions and character of the wedding party," Ben described. "This is something else that we offer over our competitors."
7 CEREMONY & RECEPTION
In the ceremony and reception chapters, McElroy Weddings' goal is to portray the events as close to the actual proceedings as possible.
"We strive to re-create the reception and ceremony exactly how the bride and groom remember them. That means we like to use the natural audio and only cut out pauses and transitional moments."
8 PHOTOS
Perhaps more aptly named 'photo documentary', the photo chapter follows the wedding party as they take formal photos. More than stills, photos come alive, but moments between the poses are caught as well: The limo ride to the formal site, stunning panoramas of the location, family moments, and the first glances between newlyweds.
9 CREDITS
The credit chapter lists important names (Bridal party, officiate, parents, grand parents, etc.), favorite quotes, and messages set to a song of a couple's choosing. In true Hollywood fashion, additional footage from throughout the day is also included in the credits. The footage includes clips that may have been left on the editing room floor or clips that come from different angles in multi-cam wedding packages.
10 CUSTOMIZATION
But the most important aspect of a McElroy Wedding is the high level of customization. Starting with being able to choose a price package that fulfills a couple's individual needs to choosing the songs for the various chapters as well as other content.
"Every wedding is unique as the couples and our videographers and editors treat them as such," Ben said. "When you book with us, you can be assured that you're getting a keepsake that you'll be proud to share for years after."
About McElroy Weddings:
McElroy Weddings, a division of McElroy Films, is an award-winning high definition wedding videography company serving Massachusetts and New England.
###