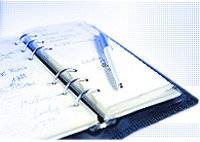 San Diego, CA (PRWEB) April 25, 2009
Steven Brubeck, ProfEssays Vice President comments this event: "Despite the critical situation in the world economy, customers' interest in our services keeps growing from year to year. Creation of new departments takes place at least once a year, when a demand for custom essays and term papers on certain topic increases considerably". Now when the clients' interest is directed on different topics, which are completely covered by ProfEssays specialists, special attention has been given to linguistic topics. Given that the requests for essay papers on linguistic topics, such as phonetics and syntax, have grown for the last season, the new Linguistic Department has been recently created.
The initiative came from the writers, who worked previously in the Humanities Department, and reported on the increasing number of linguistic term papers and essays. Thus, the department keeps on growing, since a couple of years ago the History Department was created, separating the completion of custom essays on history from the rest of the papers. Now, when the Linguistic Department works separately, the administration is wondering, which of the departments will be created in future.
According to Steven Brubeck, it's rather hard to analyze the future demand on the market of custom essays and term papers, since the predictions are a thankless task. The interest of customers depends on the current cultural and economic situations in the world. Moreover, as the majority of ProfEssays clients are students, the demand depends on the subjects they choose to study. The specialists from the ProfEssays company are trying to analyze the curriculum of major educational establishments of the USA to be able to track the trends in term papers and custom essays writing.
The creation of the new Linguistic Department requires hiring of new writers specifically from this field of science. Kelly McKnight, head of ProfEssays HR department, said the following: "Having opened the new department, we felt the need to hire more writers with linguistic educational background. It was not an easy task, since we needed not people who knew foreign languages, but those who were good at theoretical background of English language". She also added that the mission has been completed and the department is now ready to start working on custom essays and term papers on this particular topic.
About the company
ProfEssays.com Inc has been in writing services field for almost five years. The Company employs a team of more than 300 highly qualified writers and editors who are proficient in their fields of knowledge. On the whole the team of ProfEssays.com Inc is versed in completing custom essays, custom essay papers, custom term papers, custom admission essays, custom academic papers, compositions, book reports on marketing, management, globalization, medicine, law, philosophy, literature, history, politics, religion, science, technology, ecology, psychology, sociology, cinematography and other subjects. For more information about new custom writing services, custom essays and term papers please visit our website http://www.professays.com.
###