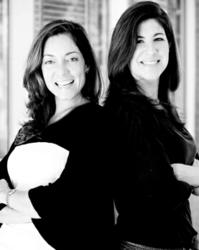 it's nice to have exposure to an audience of 400,000-plus design-minded people
Decatur, GA (PRWEB) June 28, 2012
Williams-Sonoma, premier specialty retailer of home furnishings and gourmet cookware, is utilizing the talents of TerraCotta Properties architect/ designer Ili Nilsson for their new kitchen design website Cultivate. After contacting Nilsson about using one of her kitchen designs in an advertisement for the site, the Williams-Sonoma design forum retained her as a trend expert and content creator.
"Cultivate is a joy to work with," said Nilsson "And it's nice to have exposure to an audience of 400,000-plus design-minded people." Nilsson joins a select few of Cultivate contributors in providing a forum for consumers and design enthusiasts to seek inspiration, discuss design trends, and consult with experts in kitchen design. As a contributor, Nilsson will be responding to "Ask the Expert" user forums regularly. She will also be contributing original content on design issues and trends.
Nilsson is a founding partner of the award winning design-build firm TerraCotta Properties, which has specialized in residential design and construction in the Atlanta area since 2005. She brings over 20 years of experience as an interior designer and architect to her new role supporting Cultivate, which is in turn garnering both more awareness of TerraCotta Properties, and new clients. "It's a very good fit for us," said Nilsson,"Cultivate visitors are the same people who would hire TerraCotta Properties."
More information about Ili Nilsson and TerraCotta Properties can be viewed at http://terracottaproperties.com/