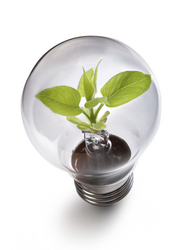 The changeover will save the country millions of pounds at a time when every penny counts
(PRWeb UK) January 20, 2011
All 100 and 60 watt bulbs were phased out last year with only 40 watt bulbs surviving. The 60 watt candle and mini-globe golf-ball sized bulbs, which also lasted until now, are also going.
40 Watt bulbs make up around15% of the light bulb market industry-wide.
The only traditional bulbs still available are tiny golf ball sized 40 watt bulbs used in small lamps, which form a 10% share of the light bulb market industry wide. These will be phased out next year.
The alternative is low energy bulbs in stick, spiral and classic shaped Halogen bulbs. They use up to 80% less energy, saving up to £8 per year on electricity versus traditional bulbs. Tesco also stock a range of light bulbs that save up to 30% energy using Halogen technology which look similar to old style bulbs but unlike others work with dimmer switches. They save the consumer £3 per year on bills.
Bulbs are currently on sale at Tesco priced from 10 pence.
Tesco merchandise planning manager John Wheeler said: "Although some people are sad to see the old light bulbs go they will be saving money with the new ones. The 80% energy saving lightbulbs are now much quicker than they used to be and are at full brightness in a few seconds and 30% energy saving light bulbs are at full brightness instantly. The changeover will save the country millions of pounds at a time when every penny counts."
The best-selling replacement for the 100 watt bulb is the 23 watt energy saving spiral (fluorescent tube). The best-selling replacement for the 60 watt bulb is the 15 watt energy-saving spiral and customers are already switching from the 40 watt bulb to the nine watt energy-saving spiral. Anyone who wishes to use a dimmer switch needs to buy a halogen bulb rather than a spiral or stick bulb.
Tesco Corporate & Legal Affairs, New Tesco House, Delamare Road, Cheshunt, Herts, EN8 9SL
Telephone: 01992 644645 Fax: 01992 644525 http://www.tesco.com/corporate
# # #