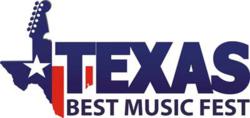 Texas Best Music Fest Benefiting Champions Kids Camp, Free Admission
Houston, Tx (PRWEB) March 14, 2013
The best musicians from Texas are coming to Northwest Dodge April 7, putting on a free, toe-tapping concert to benefit Champions Kids Camp during the inaugural Texas Best Music Fest. Then, they'll tee off to further help the children.
Champions Kids Camp helps nurture children who have survived a traumatic injury, illness or personal loss.
Johnny Lee ("Lookin' for Love") will headline the concert, with nine other great Texas musicians, including Bill & Kim Nash, Kevin Black, the Shake Russell Band and Stevie Tombstone with Shelli Coe, rocking the stage in this fun-for-the-whole-family event. Admission is free, although donations are welcome.
Doors open at 1 p.m., with the music and other festival festivities, including food and drinks, lasting all day.
The festival was created as an annual event to bring together some of the best musicians Texas has to offer to help the most deserving children in Houston. After the concert, on April 8, pitching legend Roger Clemens and his wife Debbie will host the first TBMF Celebrity Golf Tournament at Longwood Gulf Club and featuring many of the performers from the concert. That tournament will also benefit Champion Kids Camp.
Dr. ZoAnn Dreyer, Texas Children's Hospital "Champions Kids Camp lets these special "survivors" just be kids! For a week...they get to forget about how tough their battles have been. For a week magic happens through the music they make! And when the week is over the magic doesn't end."
Since its founding in 2001 by Bill and Kim Nash, CKC has changed countless lives through its summer camp that is free to the children thanks to sponsors and fundraisers.
For more information visit http://www.TexasBMF.com.
Texas Best Music Fest
Sunday, April 7
1 p.m. to 7:00p.m.
Northwest Dodge
19616 Northwest Freeway
Houston, TX 77065
Performers:
Johnny Lee
The Triumphs
Roy Head
Sundance Head
Shake Russell
Kevin Black
Archie Bell
Randy Cornor
Bill and Kim Nash
Jimmy Nash
Admission is free.
TBMF Golf Tournament
Monday, April 8, 2013
Longwood Golf Club
13300 Longwood Trace
Cypress, TX 77429
$150 per player, $600 per team
Hole sponsorships available