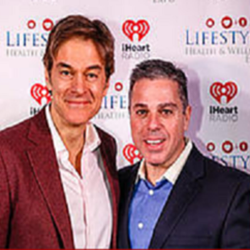 Not only will you lose weight – permanently – but you'll be healthier too. This is not a diet or weight loss program - this is a health transformation.You are going to love the new you!
Bensonhurst, NY (PRWEB) May 23, 2016
On the occasion of his 25th Anniversary of changing and saving people's lives, Dr. Enrico Ferdico took the time to summarize the weight loss process:
New patients have a consultation and evaluation (done by Dr. Ferdico personally). Then the patient undergoes a Body Composition Analysis (BCA) to get accurately evaluated.
Body Composition Analysis
There are 15 things that each patient gets checked for

Weight
Body Mass Index (BMI)
Body Fat Percentage
Body Fat Mass
Body Fat Range
Fat Free Mass
Visceral Fat Rating
Body Water Percentage
Body Water Mass
Muscle Mass
Bone Mass
Basal Metabolic Rate
Metabolic Age
Daily Calorie Intake
Physique Rating
CERF (Comprehensive Electro- Impedance Resonant Frequency) Technology generates a hormonal "fingerprint", creating a baseline.
There are usually 5 or more likely out-of-range bodily organs which can impact weight loss and keep the body in fat storage rather than fat burning mode.
Dr Ferdico focuses on the physiological scan and biomarkers (this shows which organs are weak and malfunctioning) indicated by the technology. With the test results of the technology he custom tailors every patient's weight loss approach to the patient and patient's test results.
Next is
1) Detoxification and Fat Burning and
2) Balance the body's hormones
3) Re-set the metabolism to stay in fat-burning mode
Meals on the program are real foods: many fruits, healthy proteins, and vegetables. There are zero prepackaged meals, no shakes and the program is completely drug-free.
The meals are reduced calorie and nutritious. The meal plan is easy to follow. There are custom formulations and supplements to support organ function and assist in re-balancing hormones to put the body into fat burning mode (autophagy) for optimum weight loss.
Dr. Enrico Ferdico personally lost over 50 pounds of fat in 60 days on this exact program more than four years ago and he continues to be healthy, fit and happy!
Dr Ferdico is so confident of the technology and the program that the results are guaranteed! Average female patient loses 25 - 35 pounds in 40 days. Average male loses 35 - 45 lbs in 40 days. Dr Ferdico personally guarantees that you'll love the way you look and feel. A happier, healthier and new YOU!
Brooklyn Location
Dr. Enrico Ferdico (AKA Dr. Fat Loss)
1736 86th Street
Ground Floor
Brooklyn, N.Y. 11214
718-837-3700 Office
info@drfatloss.com
http://www.drfatloss.com
Manhattan Location
Dr. Enrico Ferdico (AKA Dr. Fat Loss)
Helmsley Building
230 Park Avenue, 10th floor
New York, NY 10169
Syosset LI Location
Dr. Enrico Ferdico (AKA Dr. Fat Loss)
6800 Jericho Turnpike, Suite 120W
Syosset, NY 11791