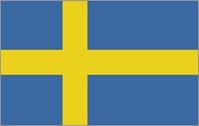 Sustainable growth is needed and the only way to do it is by creating green jobs
(PRWeb UK) November 29, 2010
Last week, in a joint press conference between Sweeden's Prime Minister Frederick Reinfeldt and Britain's Prime Minister David Cameron it was decided that both countries will work together in order to create greener jobs.
The exchange of ideas for creating these new jobs will be addressed at the Nordic-Baltic summit that will take place in London next year.
The Managing Director for The UK Knack Group said: "This proposal of discussion at the Summit does offer a silver lining to the economy. It is now recognised that the future of our economy and our environment lies in the creation of jobs that are good for both. We need to put more emphasis in the creation of green jobs in order to boost local, regional and national economy".
The meeting that took place at Number 10 also had in its agenda the EU budget, the Economic recovery and the Afghanistan war. Both Prime Ministers said they agreed on the need to reduce the European budget next year due to the austerity measures that the governments are taking within their countries across Europe. Also, both Prime Ministers agreed that the loan provided by the IMF and EU to Ireland was something that needed to be done and back up the decision to do it.
"Sustainable growth is needed and the only way to do it is by creating green jobs" said the Managing director of The UK Knack Group. "We have a responsibility with our environment and this commitment from Sweden and the UK is an example that other countries should follow".
About The Uk Knack Group
Built on decades of experience the Knack team consists of some of the most experienced professionals in the UK and abroad who have helped thousands of businesses and people to be more successful.
###