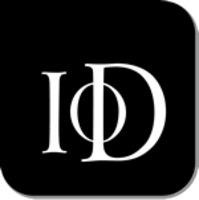 (PRWeb UK) October 27, 2010
The Minister John Hayes spoke in front of the Institute of Directors and promised to improve and expand the apprenticeships programme. He said that this will be achieved by building on the existing strengths of the Group Training Associations (GTA) sector.
In his speech Mr. Hayes stated that the government has plans to reform apprenticeships. This will be done in order to build on the quality of the training programme, and better meet the needs of employers as well as students. The government intends on doing this by expanding the number of apprenticeships, prioritizing more advanced skills levels, and by making it easier for businesses to access apprenticeships.
Minister Hayes said that in order to succeed in this it is necessary to create a complete new model for training at the workplaces, making apprenticeships an important part of it and having as the main motive force the joint participation of individuals, employers and government.
"The government has promised to have a look at the apprenticeships programme and re-shape it in order to ensure that it gives the young people more high quality training opportunities. We welcome this initiative as we appreciate that our young people will benefit greatly with this and become more competitive in the job market" said the Managing Director of UK Knack Group, the executive career consultancy based in Leeds.
And in order to keep the promise, the government have redeployed £150 million to provide 50,000 more places.
Recently the Managing Director at the UK Knack Group also commented on the issue, stating that these apprenticeships programmes are the future of the economy, as they will provide jobs and help cultivate the community through education and employment.
About The Uk Knack Group
Built on decades of experience the Knack team consists of some of the most experienced professionals in the UK and abroad who have helped thousands of businesses and people to be more successful.
Press release distribution by Reputation 24/7. Online PR, Reputation Management and Online Reputation Management. The Uk Knack Group
###