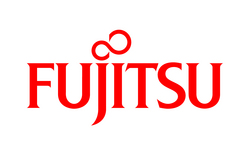 (PRWeb UK) October 31, 2010
IT firm Fujitsu is planning to create 50 new jobs in Londonderry. They already employ 150 staff their Timber Quay offices. This increment in the number of staff is part of the expansion programme that the company outlined when they arrived in Londonderry in 2007. Their goal is to create 300 jobs.
The UK Knack Group has learned that the wages Fujitsu is planning to pay to these new members of staff are between 20000 and 50000 per year. The company is currently looking to hire from experienced professionals in IT to graduates.
The jobs that will be created are high quality jobs and they are a representation of the success Fujitsu has had in Derry since they opened their new facility.
"It is important the contribution that Fujitsu makes to the community with the services they offer and the opportunities of employment that they create. We welcome this expansion because there are many good IT professionals ready to work in the industry, both experienced and graduates," commented the Managing Director of UK Knack Group, the executive careers consultancy based in Leeds.
The success Fujitsu is having in Derry is down to the workforce they have. This expansion confirms that the company is very impressed with the performance and the calibre of Derry workforce. They are happy with the staff they have and are confident that they will get the best professionals in the area.
About The UK Knack Group
Built on decades of experience the Knack team consists of some of the most experienced professionals in the UK and abroad who have helped thousands of businesses and people to be more successful.
Press release distribution by Reputation 24/7. Online PR, Reputation Management and Online Reputation Management. The Uk Knack Group
# # #