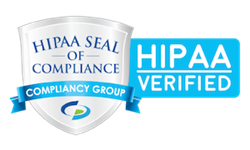 When I speak with MSPs like myself who have partnered with Compliancy Group, one thing is clear: CaaS has fundamentally changed our business. The Guard CaaS isn't just another tool, it's a solution that clients need, and MSPs are perfectly positioned to take advantage
NEW YORK (PRWEB) April 30, 2019
Compliancy Group is proud to announce a HIPAA compliant stack for MSPs, powered by The Guard™ Compliance-as-a-Solution.
The Guard™ Compliance-as-a-Solution by Compliancy Group is the industry-leading choice for managed service providers (MSPs). Compliance-as-a-Solution (CaaS) allows MSPs to build HIPAA compliant stacks, justifying advanced security services and increasing monthly recurring revenue (MRR). Because HIPAA regulation has built-in security requirements, MSPs are perfectly positioned to convert existing accounts and prospects, break into new markets, and increase MRR.
"I've been able to double my revenue and triple my profits, just by adding The Guard Compliance-as-a-Solution to my offerings and building a HIPAA compliant stack," said Paul Redding of Carlin Bradley, an MSP partner who resells The Guard CaaS.
He continued, "Compliancy Group's process justifies advanced security services and allows MSPs like me to build HIPAA compliant stacks and dramatically increase our MRR. When I speak with MSPs like myself who have partnered with Compliancy Group, one thing is clear - CaaS has fundamentally changed our business. The Guard CaaS isn't just another tool, it's a solution that clients need, and MSPs are perfectly positioned to take advantage."
With The Guard™, partners get unlimited sales and marketing support. Unlike other service offerings on the market, Compliancy Group as the endorsed, industry standard in HIPAA compliance will provide a member of our sales team. This sales representative is a HIPAA expert, versed in all elements of the regulation. There's no cumbersome regulation to learn--Compliancy Group closes deals for our partners so MSPs can maintain their consultative relationships with their clients.
Find out more about how Compliancy Group can change your business with The Guard™ Compliance-as-a-Solution today.
Resources:
HIPAA Compliance-as-a-Solution (CaaS)HIPAA Compliant Stack
Compliancy Group Partner Program
About Compliancy Group:
Compliancy Group is the industry leader in Compliance-as-a-Solution for Managed Service Providers (MSPs). Offering compliance-as-a-solution changes the way MSPs do business. Our HIPAA compliant stack justifies advanced security services to realize higher MRR and attract lucrative new business. Add compliance to your service offerings and change your business today.
Develop new relationships while leveraging existing clients with CAAS from Compliancy Group. Click here to find out how.