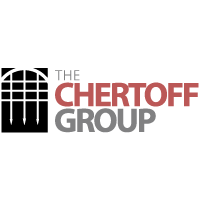 DETROIT (PRWEB) July 24, 2018
WHAT:
The 2nd Billington Automotive Cybersecurity summit will bring together senior decision-makers from U.S. and allied governments, academia and industry experts to address solutions to secure today's connected and tomorrow's autonomous vehicles from cyber-attacks.
Michael Chertoff, executive chairman and co-founder of The Chertoff Group and former secretary of the Department of Homeland Security, will deliver the opening keynote and participate in an interactive Q&A. During his keynote, Secretary Chertoff will discuss cybersecurity challenges in the age of connected and autonomous cars while revealing insights from his latest book, "Exploding Data: Reclaiming Our Cybersecurity in the Digital Age."
WHERE:
2nd Billington Automotive Cybersecurity Summit
Cobo Center
1 Washington Blvd
Detroit, MI 48226
WHEN:
Keynote: Reclaiming our Cybersecurity in the Digital Age
Date: August 3, 2018
Time: 8:05 a.m. – 8:35 a.m. EST
For more information about the 2nd Billington Automotive Cybersecurity Summit and to register, visit: https://www.billingtoncybersecurity.com/2nd-billington-automotive-cybersecurity-summit/
About The Chertoff Group
The Chertoff Group is a global advisory services firm that applies security expertise, technology insights and policy intelligence to help clients build resilient organizations, gain competitive advantage and accelerate growth. Through its investment banking subsidiary Chertoff Capital, the firm provides M&A advisory services in global security markets and growth equity investments in cyber and tech-enabled security companies. Headquartered in Washington, D.C., The Chertoff Group maintains offices in Menlo Park, Calif. and New York, N.Y. For more information, visit http://www.chertoffgroup.com.