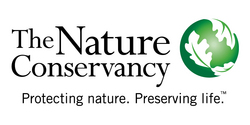 Using conservation science and information, we can design spending projects so that they minimize the impacts on important habitat and reduce the economic and environmental costs of the projects.
Arlington, VA (Vocus) December 9, 2008
The Nature Conservancy released a "green" economic stimulus package today, advocating for the funds to restore ecosystems, initiate green infrastructure construction, and create much-needed jobs in the process. The package will be provided to Capitol Hill lawmakers, agency staff, and members of the president-elect Obama's transition team.
"This week, Congress is considering ways to develop and deploy the technology, science and labor that will produce a sustainable long-term economy," said Mark Tercek, President and CEO of the Nature Conservancy. "Conservation offers us one of the best opportunities to accomplish that. By strengthening already-existing federal environmental programs, we can create jobs immediately, and we can also take steps toward addressing environmental threats at a time when they have never been more urgent."
The Nature Conservancy is advocating that a portion of stimulus funding go toward restoring natural systems. Such investment provides human and ecological benefits. For example, restored freshwater marshes can act as a natural seawall, holding water in times of flood, retaining water in times of drought and filtering out pollutants. Coastal marshes and oyster reefs are nursery grounds for fish and buffer the land against storms.
Recognizing that the stimulus will provide much needed investment in the nation's roads, bridges, rails, dams, and levees, The Nature Conservancy is also calling for giving priority to hard infrastructure projects that are compatible with nature. Investing in these "green infrastructure" projects will ensure that stimulus investment will minimize additional environmental damage.
Environmental restoration and green infrastructure projects would provide jobs for an array of Americans, including heavy equipment operators, surveyors, engineers, ecologists, landscape architects, hydrologists and even botanists who work in nurseries that offer local seedlings and other specialized plants for restoration.
For example:

U.S. roads are in dire need of repair - yet instead of simply patching up old infrastructure, the government can modify roads to alleviate their environmental impacts and create even more jobs.
Jobs are being offered to watermen in the Maryland blue crab fishery, which was declared a Commercial Fishery Failure earlier this fall. Now, federal and state disaster aid is helping provide over 520 jobs to affected watermen, employing them to carry out oyster restoration work in the Chesapeake Bay.
Studies have shown that environmental restoration projects in California's Humboldt County created a significant number of jobs as a result of road decommissioning and culvert replacement projects. The ecosystem restoration projects were also contracted out in large part to non-government entities, indicating private sector and small businesses can also benefit.
Large and small-scale Army Corps of Engineers projects to restore ecosystems require significant engineering and construction resources, and a surge of funding to these projects would create a variety of jobs.
"Restoring our economy can and should include restoring our natural systems and preventing further damage to our most cherished national asset," said Robert Bendick, the Conservancy's director of U.S. government relations. "Using conservation science and information, we can design spending projects so that they minimize the impacts on important habitat and reduce the economic and environmental costs of the projects."
For more details on The Nature Conservancy's proposals please visit http://www.nature.org/pressroom/news/news2930.html.
The Nature Conservancy is a leading conservation organization working around the world to protect ecologically important lands and waters for nature and people. To date, the Conservancy and its more than one million members have been responsible for the protection of more than 18 million acres in the United States and have helped preserve more than 117 million acres in Latin America, the Caribbean, Asia and the Pacific. Visit The Nature Conservancy on the Web at http://www.nature.org.
Contact:
Cristina Mestre
703-841-8779
cmestre at tnc dot org
###