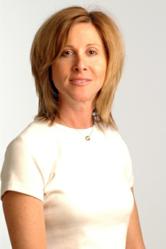 Buy less processed food and use that money to buy organic.
Del Mar, CA (PRWEB) March 27, 2012
TheDailyRadish.com is one of the world's most visited Vegetarian blogs. Offering daily tips and news to those enjoying a diet without meat, information can be read directly from their blog, or via a daily digest email.
Today, Jenny Sangler at TheDailyRadish.com published their latest post, titled "Going Organic on a Budget".
Vegetarians and foodie fans can access the new blog post here:
http://thedailyradish.com/going-organic-on-a-budget/
In their latest post, Jenny Sangler acknowledges that not everyone has the freedom of a big weekly food budget and, therefore, may need assistance to eat organically on a frugal basis.
Jenny's first tip for frugal foodies is to consider shopping at a local farmer's market. Jenny believes that, with the recent surge in the number of markets, they are perfect for kick-starting an organic diet:
"Shopping at a farmer's market is so much more fun than going to the supermarket and you'll find that the prices are so much better. You can usually buy organic produce for less per pound than your grocery store charges for the commercial products" Jenny says.
Jenny's next tip is sure to please even the pickiest of eaters. By picking and choosing the organic foods you buy, Jenny believes people are able to avoid some of the foods that are more harmful when grown commercially.
"In the produce section, that means choosing organic whenever you'll be eating the food with the peel or when the peel is very thin" Jenny adds.
Wanting to help her readers decide which foods are best to buy organically, Jenny provides a list of the top pesticide-ridden foods based on a Chicago Tribune article. Potatoes, celery, apples and spinach all make the list. This is sure to come as a shock to many who believed that any fruit or vegetable is inherently good for you.
Concluding her blog post, Jenny leaves one last tip with her now-converted organic readers:
"Buy less processed food and use that money to buy organic" she says.
By freeing up funds from next-to-useless processed food, Jenny is confident that even the smallest budget has huge room for the joys of organic produce.
Where can vegetarians learn more? A Vegetarian can subscribe to The Daily Radish for free by visiting their daily tips website atTheDailyRadish.com.
TheDailyRadish (™) thinks this is important information for vegetarians and asks them to Like our Page on Facebook to learn exclusive daily vegetarian tips, recipes, and news about leading a healthy vegetarian lifestyle. "We'd appreciate your help in spreading the word amongst vegetarians," says Jenny Sangler.
Like this? Check out TheDailyRadish.com last article: New Blog Post from Vegetarian Blog TheDailyRadish.com Announces Details of World's First Truly Vegan Egg