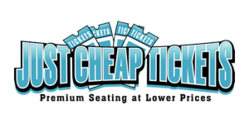 On March 28, JustCheapTickets.com will have The Eagles tickets for fans to obtain.
Brookfield, WI (PRWEB) March 27, 2013
Upcoming concerts could turn out to be the last live tour performances for the group according to a statement made by singer and drummer Don Henley back in February. The concerts will be unique in that they will go back to the group's roots and help audience members see just how the band's classic hits came about over the years. There might even be an appearance by a former band member, but nothing official has been announced. JustCheapTickets.com will have a wide selection of tickets available for rock music fans to purchase when seats go on sale to the general public on March 28.
Two of the eleven scheduled concerts will take place in Toronto and Ottawa while the remaining shows will be held in the U.S. locations of Louisville, Cleveland, Milwaukee, Philadelphia, Boston, Uncasville, Pittsburgh, Bethel, and Washington, D.C. Since the July concerts could very well be the last of the band's tours, fans will be especially enthusiastic about acquiring The Eagles tickets. They may not have any other chances to attend a live performance and will want to take advantage of this opportunity, even if it means doing a bit of traveling to get to a concert location.
The talented musicians who comprise the group may have gone through some changes over the years, but diehard fans know that they will hear the same classic hits they have always enjoyed through attending an exciting concert this July. The group has released seven albums from 1972 to 2007, and they sold more albums in the 1970s than any other American group. In fact, in the history of American bands within the United States, they are the highest selling group, and they also rank fifth in musical acts that are the highest selling.
To add to their accomplishments, they have won five American Music Awards, six Grammy Awards and have had six number one albums. There is little doubt why the band has been so popular since the 1970s and why tickets are likely to sell out for the 11 concerts coming up in July.
About Us
On March 28, JustCheapTickets.com will have The Eagles tickets for fans to obtain. Customers can also find John Mayer tickets, Pink tickets, and many other seats for future concert tours.