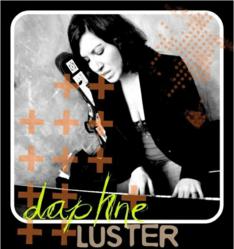 Corydon, Indiana (PRWEB) March 07, 2013
Who would have ever guessed that there would be a "nightlife" in Corydon, Indiana's first state capitol...local visionary, Desiree Thayer did. Growing up in this quiet little town, Thayer couldn't wait to get as far away as she could, but in March of 2010 she felt an urgent calling back to Corydon. Taking up the space on the corner of Capitol and Chestnut in the old "Jocko's Building" ...trading in the old booths for a swanky new look and adding live original music with The Green Door After Dark.
Live music performances began last weekend, it was an AMAZING time upstairs at the Green Door After Dark. Friday night, the Troubadours of Divine Bliss created a cozy, relaxed atmosphere, and the GDAD swayed with the very soulful sounds of Dan Hardin & Jeff Thomas Saturday night.
This weekend, March 8th & 9th, The Green Door After Dark will be featuring Producer Chet Surgener and his Singer/Songwriter Showcase. The Gypsy Switch will perform Friday night with the soulful sounds of Daphne Luster, and Saturday night Danny Miller and Steve Sturgill from The Dirty Church Revival will feature originals as well as blues covers.
Surgener hopes to open the doors to Earthtone Analog Studios on the square in downtown Corydon by May 1, 2013. He wants to recreate the spirit on which Staxx Records was built. (Staxx produced one of his favorite singers of all time, Otis Redding.) Surgener intends to build his business in a similar fashion, with a house studio band comprised of incredible musicians that are passionate and creative. Earthtone Analog Studios will produce music for independent singer songwriters as well as facilitate existing bands in creating the very best. Chet is a drummer, guitarist, songwriter and singer...he loves the old tape recording style and insists on using authentic tones in all his recordings. Surgener plans on offering both analog and digital recordings at Earthtone Studios and will be partnering with Thayer in featuring local artists at The Green Door After Dark.
Dinner in the Green Door Restaurant is served from 5-10 p.m., and for members or guests of the restaurant, the upstairs opens from (9 p.m. -12 a.m.) where business builders and creative thinkers and sit back, drink some wine or a favorite beer and enjoy some stellar live music.
The Green Door After Dark is offering a $6 cover at the door again this weekend, but will be soon be closed to the public as their membership grows. Check out membership levels and pick one that will make the Green Door After Dark your go-to for a night out -- right here in Corydon!