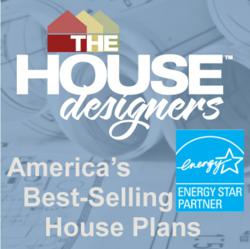 Consumers, designers and builders looking to build an energy-efficient home, learn about the latest construction techniques or simply check out the newest, coolest home building products were not disappointed this year, said Tammy Crosby, Editor-in-Chief.
Las Vegas, Nevada (PRWEB) February 14, 2013
The International Builders' Show (IBS), the largest home building industry show in the world, ended last month in Las Vegas on an upbeat note. One of the biggest announcements came from the National Association of Home Builders (NAHB) that IBS and the Kitchen & Bath Industry Show (KBIS) would be held simultaneously in Las Vegas February 4-5 2014.
According to the NAHB, the two events will remain separate and distinct shows creating Design and Construction Week, one of the world's largest gatherings focused on new ideas, products and technologies to design, build and remodel homes. One pass will provide access to both exhibits.
"This new format allows exhibitors to reach a full range of design and construction professionals who buy, specify and influence the products that go into American homes," said NAHB Chairman Barry Rutenberg, a home builder from Gainesville, Fla. "For attendees, it means access to two expansive trade show floors and hundreds of additional suppliers to meet."
"Two shows, two associations and one place to see and connect with every aspect of residential construction and remodeling," said John Morgan, NKBA 2013 president and president of Morgan Pinnacle, a manufacturer's representative for cabinetry and technology brands. "We couldn't be more excited to deliver this special event for the industry.
The NAHB also announced that new home construction is expected to rise by 20 percent in 2013 making it the best year for the home building industry since the housing market collapsed in 2007. This growth is being fueled by extremely low mortgage rates, recovering house prices in most markets and the desire by consumers for new homes. This was great news for builders and house plans companies like The House Designers, who sell the best-selling, most popular online construction-ready house plans in the U.S.
"Housing is a key driver of the U.S. economy and accounts for 5 to 6 percent of the nations' gross domestic product," said Mekael Teshome, an economist at PNC Financial Services. "Not only does it create construction jobs, but it has a high multiplier effect. Retailers will benefit, financial institutions will benefit – even local tax revenues will benefit."
The House Designers editors and architects were among the 60,000 plus attendees, who were there to check out the newest home products, building practices, and technologies from more than 900 exhibitors.
"Consumers, designers and builders looking to build an energy-efficient home, learn about the latest construction techniques or simply check out the newest, coolest home building products were not disappointed this year," said Tammy Crosby, Editor-in-Chief of The House Designers. "The show delivered user-friendly products that were extremely high tech, energy-efficient and sustainable."
Added Crosby, "With new home construction on the rise it is the perfect time to incorporate these products into our new house plans, especially our collection of builder-friendly blueprints."
One of the biggest themes was staying connected. Connectivity was a big buzzword at the show as almost every booth touted some kind of "smart" home technology products that let consumers interact remotely with products in their homes using smart phones, tablets and computers.
Companies like GE® had stand-by generators that could be monitored from a smart phone or computer. Schlage® unveiled a Touchscreen Deadbolt Lock that can hold up to 30 unique codes; Lennox introduced the icomfort Wi-Fi thermostat which allows homeowners to monitor and control the home's temperature from anywhere in the world.
Smart appliances technology took on a huge remodel with the emphasis on connectivity and convenience, including Wi-Fi enabled wall ovens and LCD online display panels on refrigerators. It was a smart rebranding that took the focus away from smart grid services from local utility companies, which is very limited in most areas and has generated very little buzz from homeowners.
There was quite a showing for products that were made in the USA including Armstrong®, Lumber Liquidators®, Cambria®, Formica®, Therma-Tru® and GE®.
According to Bill Schlegel, Chief Merchandising Officer at Lumber Liquidators®, exotics are still in, but gray is the hottest trend for residential flooring. They have seen an increase in sales for hardwood, engineered wood and even laminate wood flooring in various shades of gray.
Bamboo remains popular because of its eco-friendly profile. To meet the demand of consumers wanting wider planks and the look of real wood, they now offer wire brushed bamboo with a more strand-like appearance.
Therma-Tru® had several great new product launches to meet the demands of consumers and builders including a variety of new doors, decorative glass options and product line enhancements including adding more door styles, an 8' door option and sidelites to their popular Classic-Craft® Canvas Collection®.
"There continues to be a desire in the market for trend-setting, innovative products which has influenced several of our product introductions for the year," said Mark Savan, president of Therma-Tru Doors® and Simonton Windows® in a recent press release. "We're seeing that 'everything old is new again' so we've embraced this idea with the launch of a sleek, modern line of doors with a vintage flair."
Among their new introductions is Pulse™ a brand new line of contemporary doors with crisp angles and clean lines – perfect for a homeowner looking for a vintage or nostalgic flair. They are available in oak-grained fiberglass, smooth fiberglass and steel and come in both 6'8" and 8' heights. All new products for 2013 will be available mid-February. Also on display were two new decorative glass options called Lucerna and Arden.
Experimenting with colors for the home just got simpler with Sherwin-Williams® enhanced online Color Visualizer and ColorSnap Studio iPad app. New functionality such as drag-and-drop painting, improved edge detection and a wide array of tools lets homeowners apply color and accurately define surfaces. Users can use one of provided sample scenes or upload their own photo.
"Exploring color is an integral part of the design process, and Sherwin-Williams technologies are helping bring color to life in new and exciting ways," said Jackie Jordan, director of color marketing for Sherwin-Williams. "Our updated Color Visualizer and ColorSnap Studio iPad app make it easier than ever to experiment with color and bring spaces to life virtually, so colors can be chosen with confidence before a surface is painted."
ABOUT THE HOUSE DESIGNERS HOUSE PLANS: The House Designers are the leading residential architects and designers in the U.S., owned and operated directly by the designers who represent the majority of pre-drawn plans in America. The House Designers offers the best-selling, most popular construction-ready house plans in the country. Their clients have built homes in every state in the U.S. and in 56 countries around the globe. For more information, visit thehousedesigners.com or call 866-214-2242.