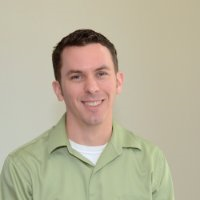 Jim is a very talented developer and manager who brings years of relevant experience to The List.
ATLANTA, GA (PRWEB) March 20, 2013
The List, the leading online business intelligence and lead generation resource for those in the marketing services and media industries, announced today the recent hire of Jim Cushing as Software Development Manager. In his new role, Cushing will work with the development and product teams to make The List Online even more reliable, continuously improve usability, and add new features.
"Jim is a very talented developer and manager who brings years of relevant experience to The List. He's the type of guy who is able to turn a compelling vision into reality. We want to make every customer experience outstanding, so steadily improving ease of use while incorporating exciting improvements is an exciting opportunity for Jim and the rest of the team," says Todd Knutson, CEO of The List.
Cushing brings more than 15 years of experience in software development in the financial, media, gaming, and advertising industries, in both Fortune 500 and startup companies. Prior to joining The List, Cushing most recently served as development manager at Cardlytics, a targeted marketing firm. In that role he was responsible for architecture, design, implementation and testing of middle- and back-tier applications.
"Software and the web are increasingly becoming the public face of a company to its customers. I'm excited to join The List, and look forward to working with our product team to make our software even more responsive to our customers' needs," states Cushing.
"This appointment improves our ability to enhance functionality and user experience for our customers in media ad sales and agency business development. Which in return, will help them find their next client," says Dave Currie, CMO at the List.
Cushing attended the University of Florida, where he studied electrical and computer engineering, and computer science.
About The List
As a new business intelligence and lead generation resource for business development professionals, The List provides access to more than 100,000 highly targeted corporate marketing, advertising, brand, sponsorship, and media decision makers in North America. The List Online is the largest and most accurate database of brand decision makers and provides direct contact information, company profiles, media spend, agency relationships, company financials, and new business insights on all brands that spend significant dollars on paid media in the U.S. and Canada. To register for a free trial of The List Online, please visit http://www.thelistinc.com/trial.
CONTACT:
Ashley Darnell
Marketing Coordinator
The List
(404) 564-2432
ashleyd (at) thelistinc (dot) com