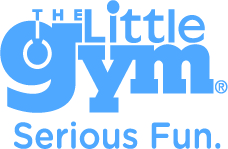 The Little Gym's two new classes, Hip Hoppers and Hip Hop Steppers, teach children some old-school moves using the company's three-dimensional learning approach of "Get Moving!", "Brain Boost!" and "Citizen Kid!"
Scottsdale, Ariz (PRWEB) January 15, 2013
With dance shows like Disney Channel's "Shake It Up" and FOX's "So You Think You Can Dance" popular among kids and families, it's little wonder that interest in hip-hop dancing continues to grow. In response to customer requests, The Little Gym, the world's premier experiential learning and physical development center for kids, is shaking it up this spring by adding two new hip-hop classes that combine dance and gymnastics skills to give children who love freestyling a chance to step to their own beats.
The Little Gym's two new classes, Hip Hoppers and Hip Hop Steppers, teach children some old-school moves using the company's three-dimensional learning approach of "Get Moving!", "Brain Boost!" and "Citizen Kid!" Hip Hoppers, for ages 4 and 5, exposes kids to jazz and hip-hop styles as they learn specific moves and explore creative freestyle dance. Hip Hop Steppers teaches more advanced skills for ages 6-12.
The curriculum for the two classes was developed by The Little Gym International's child development and dance experts in consultation with an international hip-hop champion from The Little Gym of Singapore. Both classes offer children the opportunity to choreograph and interpret their own self-expressive moves.
"The Little Gym experience is all about trying new physical activities in a safe environment, from gymnastics and sports skills to dance," said Bob Bingham, President and CEO, The Little Gym. "Our new hip-hop classes have been developed in response to overwhelming requests from franchise owners and parents who love our Pre-K and Grade School ballet and tap classes and our Parent-Child dance class. The gymnastics elements we have incorporated into the new hip-hop classes help children develop their flexibility, balance and rhythmic approach to dancing, while our nurturing environment provides children with the confidence to share their self-expressive, freestyle moves on the floor."
To find a local The Little Gym location that will begin offering Hip Hoppers in February and Hip Hop Steppers in March, please visit the company's website at http://www.TheLittleGym.com.
About The Little Gym
The Little Gym is the world's premier experiential learning and physical development center for kids ages four months through 12 years. To parents, The Little Gym is an internationally recognized child development program, proven to teach social and physical skills appropriate to each stage of childhood by creating opportunities to experience achievement and build self‐confidence. The Little Gym has locations in 28 countries and is represented by 210 locations in the U.S. and 300 total worldwide. For more information, visit The Little Gym at http://www.TheLittleGym.com.