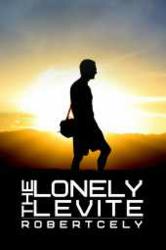 Holmen, Wisconsin (PRWEB) March 21, 2013
Bard and Book Publishing has released the Sci-Fi thriller "The Lonely Levite" from author Robert Cely. Long ago mankind created a giant supercomputer called The Matron to look over and care for mankind. Due to her programming the population was allowed to dwindle until only one man alone remained, Levi. In order to save the future of mankind, Levi and the Matron begin to search for a wife. But a strange and powerful dream begins to sow doubt in Levi. Perhaps The Matron doesn't know what is best for mankind after all. But if she doesn't guide man, who will?
The South Carolina author has released six works under the Bard and Book label including: Forgotten Songs of Avalain, Tale of the Twelve: The first, of Sir Ronceval, Searching for the Edge of the World, Part 1, How Goatherd Became a Title of Honor Among the People of Rudon, and Tale of the Twelve: The first, of Sir Boromir. All are available for download through Bard and Book Publishing.
The Lonely Levite is available for download at Smashwords and also on Amazon.com for the Kindle.